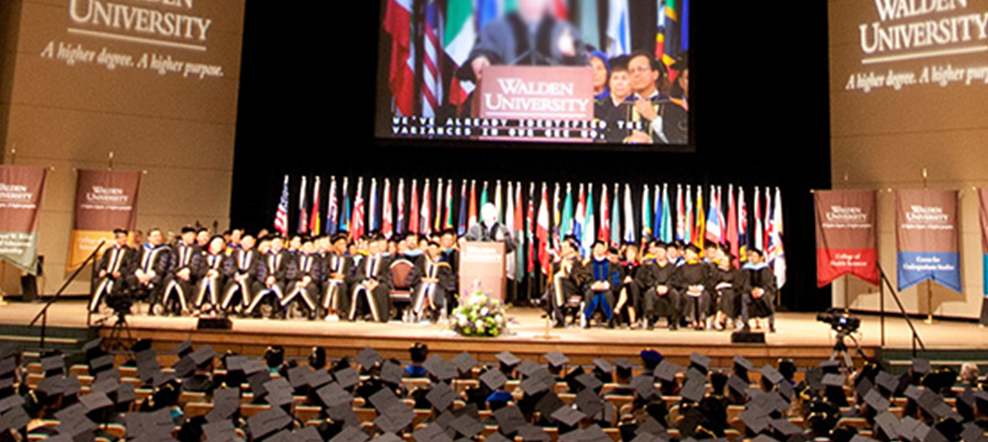 En Laureate lo desconocido no es una barrera, es cambio, es un comienzo, un desafío. Todos los días pensamos formas de innovar dentro de la educación, para desafiar las expectativas, reinventar carreras y así crecer más allá.
Enrollment Specialist
---
Postule Ahora
ID del Puesto 47759BR
Fecha de publicación 04/17/2020
Institución Walden University
Ciudad Tempe
GENERAL SUMMARY
Walden University, a Certified B Corporation® with 50 years of experience serving a diverse community of career professionals, is currently seeking dynamic and engaging Enrollment Specialists. As an Enrollment Specialist, you will join our online learning community to consult and recruit qualified candidates to enroll in higher education programs that align with their personal and professional goals.
Recruiting qualified applicants requires a consultative approach, dedication to student success and passion for changing lives through high quality education. As the first point of contact, Enrollment Specialists play a critical role in guiding prospects through every step in the application process, ensuring every student is prepared for a successful academic career with Walden University.
ESSENTIAL DUTIES AND SKILLS
Proactively contact and respond to prospective students via telephone, email and SMS
Assess and qualify prospects to determine if Walden University programs meet the academic and professional goals of prospective applicants
Ability to establish rapport and build relationships via phone in a high-volume call environment
Track record of achieving measurable results in a fast-paced, deadline-driven department
Remain compliant with standards and policies of the University while operating in a student-centric environment
Collaborate with other departments to ensure positive application progression, student satisfaction and success
REQUIRED KNOWLEDGE AND COMPETENCIES
Bachelors Degree preferred
Minimum of 1 year of customer service experience required
Experience with online education preferred
Exceptional oral and written communication skills required
Experience working in Customer Relationship Management platforms required

Salesforce experience preferred

Proficient computer skills required, including knowledge of Microsoft Office programs
Ability to prioritize and work in a fast-paced environment

POSITION IN ORGANIZATION
REPORTS TO: Enrollment Manager

Equal Employment Opportunity
Our goal is to have a diverse workforce that is representative of our students and our communities. Laureate is an equal opportunity employer committed to hiring based upon merit. Individuals will be considered for positions for which they meet the minimum qualifications and are able to perform with or without reasonable accommodations. We do not discriminate on the basis of sex, race, color, religion, age, national origin, physical or mental disability, pregnancy, genetic information, sexual orientation, gender identity or expression, veteran status, or any other status protected under federal, state, or local law.
Postule Ahora