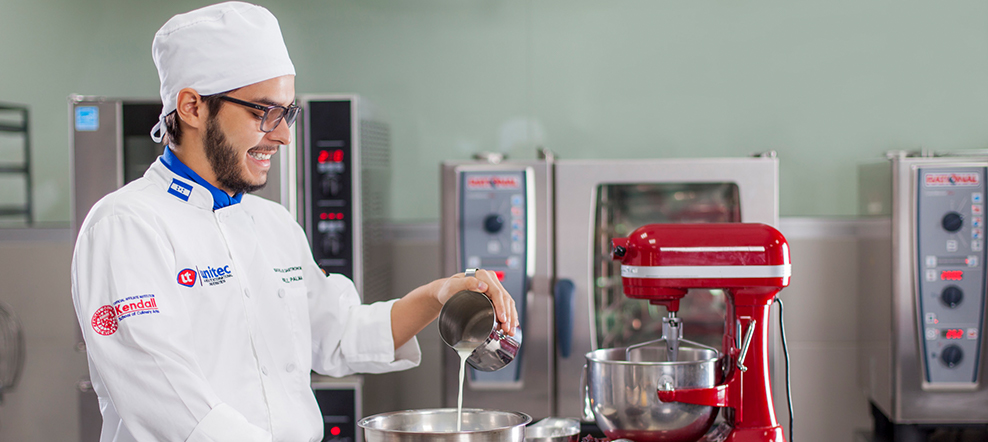 En Laureate lo desconocido no es una barrera, es cambio, es un comienzo, un desafío. Todos los días pensamos formas de innovar dentro de la educación, para desafiar las expectativas, reinventar carreras y así crecer más allá.
Web Applications Developer
---
Postule Ahora
ID del Puesto 51365BR
Fecha de publicación 03/19/2021
Institución Laureate Education, Inc.
Ciudad Tegucigalpa
GENERAL SUMMARY/JOB PURPOSE:
Laureate's software developers deliver world-class software using next-generation technologies to launch new product features or enhance the current experience for our Users. As part of the LMS IT Team, the Mid Senior Web Applications Developer will contribute and act as a technical lead as part of the Sumadi AI-Powered Proctoring Product for its web & mobile applications and features which will be distributed and made available for clients in multiple regions across the globe.
The role will require for a hands-on approach, continually developing and guiding other developers as well as switching to engineering tasks during the analysis, design and implementation of key architecture and experiences for mobile.
PRINCIPAL ACCOUNTABILITES:
Serve as an active member in an Agile SCRUM team for web application developments and integration projects as assigned.

Develop, test, debug, and document code for custom web-based applications with focus on achieving operational efficiencies and business agility through adaptable, re-usable services, achieving scale, operational efficiencies, and business agility.

Promote quality within the team through test driven development and continuous integration. Plan, initiate, and conduct unit testing and facilitate system testing and delivery. Review error messages/logs and assist others in debugging.

Assist in the architecture of web-based applications (end-to-end).

Assist other Web Developers with development tasks as needed.

Establish internal industry-standard programming best practices. Share best practices with other team members. Review code for application of best practices.

Understand system performance and performance metrics and apply best practices to optimize performance for improved scalability and user experience.

Participate in research, technology/tools evaluation, and proof-of-concept activities.

Contribute to the development of functional and technical specifications.

Work with management, release team members, and software development team members in identifying development and integration approaches and addressing data concerns.

Stay current on targeted platform functionality and enhancements.

Build and work with Release team to enhance release automation.

Research and implement new development and integration techniques and technologies.

Develop and deliver products and features on time and on scope.
OTHER RESPONSIBILITIES:
May perform other duties and responsibilities that management may deem necessary from time to time.
Understand Laureate and Sumadi's business and organizational context within it operates to deliver the best Product, Experience, and expected Value and navigate the political landscape.
KNOWLEDGE, SKILLS and EXPERIENCE:­­­
The sum of every kind of knowledge, skill and experience, however acquired, that is required for fully competent job performance. The minimum requirements for the job. Types of information include:
BA/BS in Computer Science, related degree, or comparable experience Licenses/Certification required or in progress to perform the job.

3 years of software design and development experience in a software developer team.
~1+ year experience with React Native or other cross-platform mobile development

Demonstrated leadership skills, initiative, and strong attention to detail.

Excellent oral, written and presentation skills.

Ability to conform to shifting priorities, demands and timelines through analytical and problem-solving capabilities.

Proficient in back-end development in node js frameworks.

MERN full stack development experience and proficiency.

Proficient in Java back-end development.

Experience in front-end development frameworks, such as React, Angular, Vue, etc. preferred.

Proficient in cloud infrastructure preferred.

Experience in front-end Java development preferred.

Agile certification or comparable experience Licenses/Certification preferred.

Mobile Web Application experience preferred.

Firm understanding of software development principles, capabilities and limitations of mobile platforms (iOS and Android) is a plus.

Experience publishing to major mobile application stores (Google Play Store & Apple's App Store) is a plus.
WORKING RELATIONSHIPS:
Internal Business Areas within Laureate

Technology Vendors and Partners

Reselling Partners

Final Customers (B2B & B2B2C)
Postule Ahora