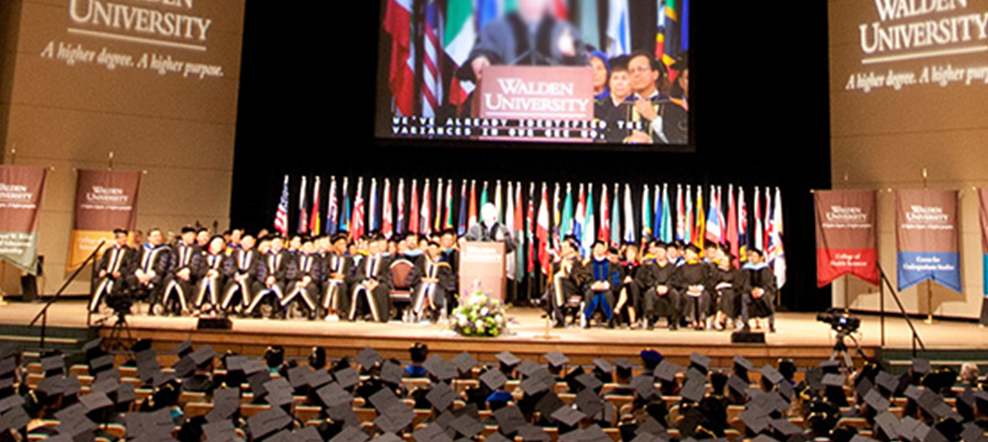 En Laureate lo desconocido no es una barrera, es cambio, es un comienzo, un desafío. Todos los días pensamos formas de innovar dentro de la educación, para desafiar las expectativas, reinventar carreras y así crecer más allá.
University Supervisor Part Time - Elementary Education-Homer, LA
---
Postule Ahora
ID del Puesto 51486BR
Fecha de publicación 03/19/2021
Institución Walden University
Ciudad Homer
University Supervisors
for the Elementary Education program are part-time faculty members at Walden University who serve the Richard W. Riley College of Education and Leadership by regularly observing and evaluating teacher candidates during their demonstration teaching experience. University Supervisors visit school settings, working with cooperating teachers and teacher candidates. University supervisors share responsibilities with cooperating teachers and provide leadership for planning, supervising, evaluating, and implementing the Walden curriculum for teacher candidates.
ESSENTIAL DUTIES AND RESPONSIBILITIES:
· Communicate Walden University expectations for demonstration teaching to cooperating teachers and school administrators.
· Provide cooperating teachers with an orientation to Walden University and demonstration teaching.
· Conduct a minimum number of on-site, in the field observations:
Ø 3 observations during the 12 week demonstration teaching experience
Ø Additional observations and communications electronically or by telephone with Walden students and/or cooperating teachers may be required when deemed necessary.
· Structure conferences with the candidate and cooperating teacher, and provide oral and written feedback.
· Complete formal evaluations of the teacher candidate throughout the demonstration teaching experience.
· Provide the licensure candidate with opportunities for continued professional growth in his or her ability, including support during the candidate's completion of the Teacher Performance Assessment.
· Serve as a liaison between the university and demonstration teaching site, offering information and support to cooperating teachers and site administrators as needed.
· Participate in the College of Education's Orientation for University Supervisors.
TOOLS/TECHNICAL SKILLS:
To perform this job successfully an individual must be able to perform each essential duty satisfactorily. The requirements listed below are representative of the knowledge, skill, and/or ability required. Incumbents will be evaluated, in part, based on performance of each essential function. Reasonable accommodations may be made to enable individuals with disabilities to perform essential functions.

Faculty members are required to have an adequate computer to handle an electronic learning platform, keyboard, pointing device, and computer monitor. All other tools are knowledge-based or training-based through Walden University. The Faculty Member must be able to use Microsoft Office products (MS Word, MS Excel, and MS PowerPoint), zip software, and Adobe Acrobat and must have reliable Internet access as well as alternate access in cases where primary access becomes unavailable.
OTHER DUTIES AND RESPONSIBILITIES:
May perform other duties and responsibilities that management may deem necessary from time to time.
EDUCATION and/or EXPERIENCE:
· A master's degree is required, of which an applicant must hold either a bachelor's degree or advanced degree in

elementary education.
· At least 3 years of teaching experience, of which at least one year is at the age/grade level of the assignment.
· Verified teaching experience at the level and discipline of the supervisory responsibilities.
· Must have or have held a teaching license (can be expired)
· Experience with online technology
· Knowledge, skills, and teaching experiences related to diversity and student exceptionalities.
· Candidate must live within 60 miles of Homer, LA.
LICENSURE and/or CERTIFICATION:
Faculty Members must be appropriately credentialed, possess an earned degree in the discipline being taught, and may be expected to be licensed or license-eligible in order to teach in specific programs. Faculty Members must maintain their licenses and any appropriate certifications in order to continue to teach at Walden University. Faculty Members are also expected to maintain currency with research by reviewing articles, journals, and presentations. If participating in research, the Faculty Member may publish and acknowledge Walden University.
WORK ENVIRONMENT:
Work is performed primarily in a standard office environment, but may involve exposure to moderate noise levels. Work involves operation of personal computer equipment for six to eight hours daily and includes physical demands associated with a traditional office setting, e.g., walking, standing, communicating, and other physical functions as necessary.
Igualdad de oportunidades de empleo
Nuestro objetivo es tener una fuerza de trabajo diversa que represente a nuestros estudiantes y comunidades. Walden University es un empleador que ofrece igualdad de oportunidades de empleo y nos comprometemos a contratar a las personas en base a sus méritos. Las personas serán consideradas para puestos para los que cumplan con las calificaciones mínimas y puedan desempeñar con o sin adaptaciones razonables. No discriminamos por motivos de sexo, raza, color, religión, edad, nacionalidad, discapacidad física o mental, embarazo, información genética, orientación sexual, identidad o expresión de género, condición de veterano o cualquier otra condición protegida por el gobierno federal, estatal o local. De acuerdo con el Título IX de las Enmiendas de Educación de 1972, Walden University está obligada a no discriminar por motivos de sexo en sus programas o actividades educativos, y no lo hace. Esta prohibición se extiende a las áreas de admisiones y empleos. Para obtener más información sobre la política del Título IX de Walden University, incluida su aplicación, haga clic aquí.
Postule Ahora