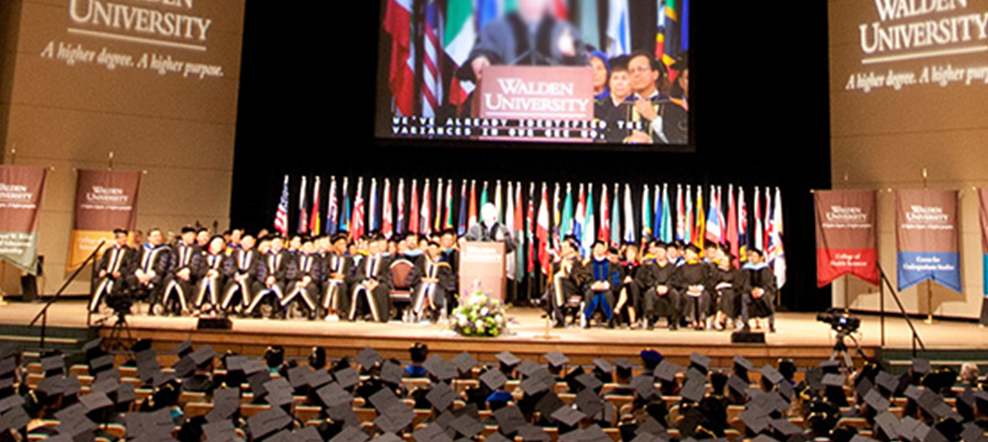 En Laureate lo desconocido no es una barrera, es cambio, es un comienzo, un desafío. Todos los días pensamos formas de innovar dentro de la educación, para desafiar las expectativas, reinventar carreras y así crecer más allá.
Undergraduate Assistant - Peer Mentor (Virtual)
---
Postule Ahora
ID del Puesto 48579BR
Fecha de publicación 06/18/2020
Institución Walden University
Ciudad Virtual
GENERAL SUMMARY
The Academic Skills Center (ASC), part of the Center for Academic Excellence at Walden University, seeks currently enrolled Walden undergraduate students for the 10-hour per week position of Undergraduate Assistant – Undergraduate Peer Mentor. The Undergraduate Peer Mentor Program establishes peer mentoring relationships between new undergraduate students and experienced undergraduate students at Walden University. The peer mentor will primarily provide support to incoming undergraduate students (also called mentees) through one-on-one interactions, helping students create stronger ties to Walden and connecting them with supportive Walden resources.
During first quarter, the peer mentor will provide new undergraduate students with tips for academic success, strategies to handle the transition from the foundation course into higher-level courses, and resources to help build confidence and self-efficacy. Paid training is provided to all peer mentors before they begin working with mentees. Peer mentors will also have the opportunity to be involved in the ASC's Savvy Student initiatives by participating in live events and resource development. The Undergraduate Peer Mentor reports to the Associate Director of the Academic Skills Center. This is a virtual position that requires 10 hours per week, including flexibility to be available during some evenings and weekends.
As part of your application for this position, please submit a cover letter addressing why you want to be a peer mentor and how your education and experience has prepared you for the position.
Applications without cover letters will not be considered.ESSENTIAL DUTIES AND RESPONSIBILITIES:
In this role, the Undergraduate Peer Mentor will:
Welcome new undergraduate students and establish a relationship with them through Blackboard Class Café interactions, weekly email messaging, and in one-on-one live online appointments.
Engage with mentees proactively, respond promptly to mentee interactions and questions, and provide mentees with peer-to-peer support during the first quarter of their program at Walden University.
Provide mentees with guidance on Walden academic resources, support services, and tips for the transition from the foundation course to program required courses.
Refer mentees to other departments, such as Student Success Advising and Financial Aid, when appropriate.
Offer one-on-one online appointments, present at live webinars on topics relevant to mentees, and actively participate in Savvy Student initiatives.
Create instructional resources for the Academic Skills Center website to support and encourage the success of new and continuing undergraduate students.
Be flexible to mentor throughout the week, including evenings and weekends, to best serve the needs of a global student body.
Attend Undergraduate Peer Mentor team meetings with Mentoring Program Coordinator and Associate Director.
Track mentee interactions on a weekly basis using an online survey system.
Commit approximately 40 hours per month (10 hours per week) to this role.
TECHNICAL, MANAGERIAL, and PEOPLE SKILLS REQUIRED:
Strong written and verbal communication and interpersonal relationship skills.
Skilled at connecting and building rapport with mentees from diverse cultural and professional backgrounds.
Prior experience presenting in live interactive sessions, webinars, and/or creating instructional resource materials preferred.
Excellent problem-solving skills.
Excellent attention to detail and proofreading skills.
Demonstrated working knowledge of Microsoft Office Suite (especially Word, Excel, PowerPoint, Teams, and Outlook).
Ability to compile and report mentee interaction data from Qualtrics to MS Excel spreadsheet for Associate Director monthly.
Ability to adapt to changes of program cycle during Walden's academic year.
EDUCATION and/or EXPERIENCE:
Must be a current, active Walden undergraduate student with at least four quarters of enrollment.
Must be in good academic standing with the university, with 3.5 GPA and no holds on student account.
Prior experience teaching, coaching, or mentoring students preferred.
Must have working knowledge of Microsoft Office Suite (especially Word, Excel, PowerPoint, Teams, and Outlook)
Must demonstrate that she/he can perform the essential functions of the job, with or without reasonable accommodations, using some other combination of skills and abilities.
Equal Employment Opportunity
Our goal is to have a diverse workforce that is representative of our students and our communities. Laureate is an equal opportunity employer committed to hiring based upon merit. Individuals will be considered for positions for which they meet the minimum qualifications and are able to perform with or without reasonable accommodations. We do not discriminate on the basis of sex, race, color, religion, age, national origin, physical or mental disability, pregnancy, genetic information, sexual orientation, gender identity or expression, veteran status, or any other status protected under federal, state, or local law.
Postule Ahora