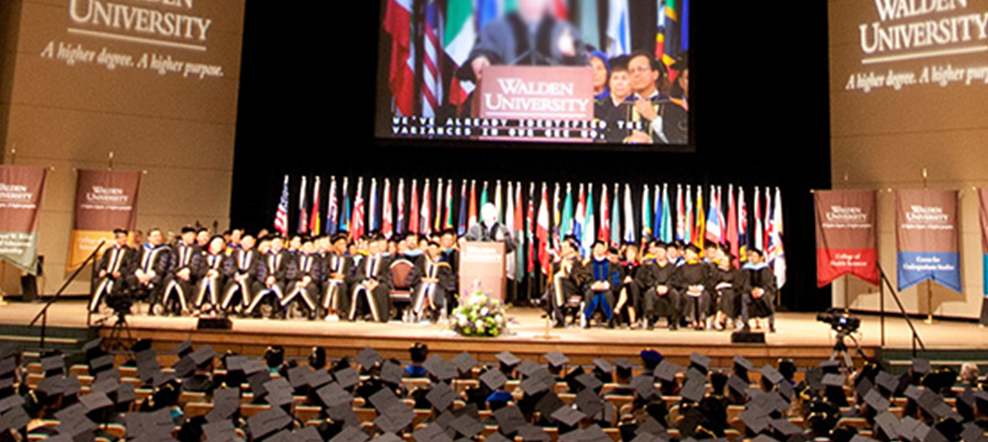 En Laureate lo desconocido no es una barrera, es cambio, es un comienzo, un desafío. Todos los días pensamos formas de innovar dentro de la educación, para desafiar las expectativas, reinventar carreras y así crecer más allá.
VP, Digital Marketing
---
Postule Ahora
ID del Puesto 40315BR
Fecha de publicación 04/13/2019
Institución Walden University
Ciudad Columbia
Reporting to the Chief Marketing Officer, Walden University, the Vice President Global Digital Marketing will lead a team of marketing professionals who are responsible for a $80+ million digital marketing budget supporting Walden University in both domestic and international markets.
ESSENTIAL DUTIES AND RESPONSIBILITIES:
• Demand Creation and Lead Generation – Primary responsibility will be to work closely with all the digital marketing channels, the institutional Presidents/P&L holders and the VPs of Enrollment to coordinate and establish annual Marketing plans, ensuring that those plans generate high-potential leads and align with the budget and financial commitments. Tactics will likely include Paid Search, Social Advertising, Mobile, Video, Inbound calling, Email, Webinars, Face-2-Face events, operating a real-time bidding (RTB) trading desk, Mobile calling campaigns and partnering with other critical marketing groups such as web management, CRM and product marketing.
• Lead Gen to Enrollment – As a top priority, work with the institutional Presidents and Heads of Enrollment to ensure all brands meet their enrollment goals across key programs, geographies, etc. Work to optimize the online channel Marketing mix to achieve the right number of Leads at the right cost (CPL) within the right Geos with the right portfolio mix at the right budget levels to achieve the profitable enrollments at the targeted CPEs.
• Segmentation and Targeting –Work closely with Business Intelligence, Sales, and each of the brand's Marketing partners to identify the highest potential prospects who offer the greatest Lifetime Value (LTV). Appropriately allocate Marketing resources to capitalize on these segments in a manner that meets the triple-bottom line. This targeting process may require segmentation research to help drive the design and utilization of a prospect database, which will be optimized for each critical customer segment, program, and channel.
• Marketing Planning and Tactical Execution – Develop and lead a disciplined Marketing planning and subsequent go-to-market process that is built on rigorous metrics and a focus on ROI. Ensure that the planning process and key decisions are supported by fact and consumer insight vs. "art" and "intuition". Continually measure Marketing allocation and course-correct as marketplace conditions warrant.
• Offline to Online Marketing Connectors – Collaborate with the Global BD, Field Sales and Operations teams to ensure digital marketing efforts support the local efforts; integration of the offline efforts into a fully integrated attribution model will ensure all marketing touch-points are valued.
• Innovation – Collaborate with key marketing partners (e.g., Google, Facebook, etc.) and other innovation teams at Laureate to help drive innovation throughout every aspect of the digital operation with the ultimate goal to enhance/personalize the prospective student experience and deliver the best possible branded experience.
• Functional Leadership & Organizational Development – Build and shape a highly-effective, world-class Digital Marketing organization by hiring, training, motivating and setting leadership direction for all direct reports, and cross-functional teammates. Establish, monitor, and improve processes across all brands, all market segments and channels. Define and nurture a collaborative and customer-oriented Marketing community.
EDUCATION and/or EXPERIENCE:
• Direct Marketing Experience – Proven experience leveraging insights and analytics to drive leads, cross-sell, and in general, to create a compelling, overall prospective student experience that reflects the essence of each brand
• Online/Interactive Experience – Successful managing large and small scale online operations; including e-commerce platforms. Additionally, strong attention to the user experience, cross channel digital journeys and oversight developing both strategic and tactical digital plans for an online operation (be it stand-alone or blended as a portfolio). Experience developing or overseeing Interactive Marketing plans with an understanding of the current online customer acquisition channels. Experience with E-Mail, Display Advertising, Affiliate, SEO/SEM, Social Media, and Mobile.
• Passion for Digital – Strong, deep passion for everything digital and mobile. As they are the most disruptive innovations across the globe, thriving in an ever changing, highly demanding, unsettled environment, 24/7 is critical
• Brand Development Experience – Proven ability to build and grow Brands, with an intuitive sense for defining a brand's essence.
• Entrepreneurial/Start-up Experience – Experienced the challenge, and thrill, of building a brand or business from the beginning, or have a passion for transformation.
• Organizational/Functional Development – Experience recruiting, hiring, managing, developing, motivating and promoting direct reports, and creating or promoting a customer-centric culture. Demonstrated success in process redesign and implementation of tools and protocols that improve the effectiveness and efficiency of marketing efforts.
Equal Employment Opportunity
Our goal is to have a diverse workforce that is representative of our students and our communities. Laureate is an equal opportunity employer committed to hiring based upon merit. Individuals will be considered for positions for which they meet the minimum qualifications and are able to perform with or without reasonable accommodations. We do not discriminate on the basis of sex, race, color, religion, age, national origin, physical or mental disability, pregnancy, genetic information, sexual orientation, gender identity or expression, veteran status, or any other status protected under federal, state, or local law.
Igualdad de oportunidades de empleo
Nuestro objetivo es tener una fuerza de trabajo diversa que represente a nuestros estudiantes y comunidades. Walden University es un empleador que ofrece igualdad de oportunidades de empleo y nos comprometemos a contratar a las personas en base a sus méritos. Las personas serán consideradas para puestos para los que cumplan con las calificaciones mínimas y puedan desempeñar con o sin adaptaciones razonables. No discriminamos por motivos de sexo, raza, color, religión, edad, nacionalidad, discapacidad física o mental, embarazo, información genética, orientación sexual, identidad o expresión de género, condición de veterano o cualquier otra condición protegida por el gobierno federal, estatal o local. De acuerdo con el Título IX de las Enmiendas de Educación de 1972, Walden University está obligada a no discriminar por motivos de sexo en sus programas o actividades educativos, y no lo hace. Esta prohibición se extiende a las áreas de admisiones y empleos. Para obtener más información sobre la política del Título IX de Walden University, incluida su aplicación, haga clic aquí.
Postule Ahora