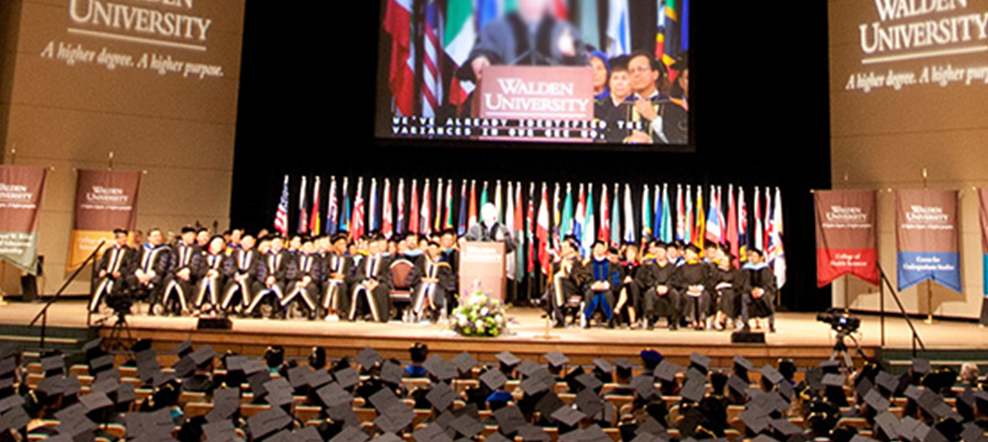 En Laureate lo desconocido no es una barrera, es cambio, es un comienzo, un desafío. Todos los días pensamos formas de innovar dentro de la educación, para desafiar las expectativas, reinventar carreras y así crecer más allá.
Senior Manager Product Management
---
Postule Ahora
ID del Puesto 50472BR
Fecha de publicación 01/04/2021
Institución Walden University
Ciudad Columbia
GENERAL SUMMARY:
The Senior Product Manager is responsible for the strategy and overall success of product portfolios with significant impact to Walden. She/he plays a leadership role over all aspects of the assigned portfolio and works closely with colleagues in other areas across the university (the business groups, academic leadership, product development, marketing, research, legal, operations, finance, strategic alliances, and more) to deliver on the strategy and goals.
In addition, a successful Senior Product Manager is an organizational leader who looks beyond her/his portfolio to Walden overall and contributes to cross-university initiatives. Senior Product Managers are recognized as experts who are innovative, proactive and effective at delivering against objectives.
ESSENTIAL DUTIES AND RESPONSIBILITIES:
Lead the development of the strategic roadmap for significant portfolios in their vertical; facilitate the prioritization and completion of projects with internal and external stakeholders.
Proactively identify opportunities and problems and create innovative solutions to address them. Prepare and present recommendations to senior leadership.
Lead the operationalization and execution of the launch of new products and academic initiatives from conception to start date by closely collaborating with teams across the university.
Understand thoroughly the customer, the market and the competition.
Collaborate with academic leadership and the product development group to create program strategies and differentiators and then champion them through the development process.
Collaborate with Marketing and Enrollment colleagues to develop effective positioning and communications strategies.
Develop annual budgets and long-term plans and manage P&L for assigned products.
Develop and build a high performance, cross-functional team environment.
EDUCATION and/or EXPERIENCE:
Bachelor's degree; MBA strongly preferred
7+ years, of product management or related experience
Demonstrated experience creating strategies and leading cross-functional team to accomplish them
Demonstrated ability to innovate to meet needs of customers
Proficient in financial and business analysis and data mining
Skilled in planning, organizing, and project management; ability to manage multiple, competing priorities
Skilled in budget development and management
Experience driving the product management process with diplomacy and enthusiasm
Advanced critical thinking, analysis, and synthesis skills
Proficient with Microsoft Office Suite with particular aptitude in Excel
Must thrive under pressure and in a fast-paced, constantly changing environment with tight deadlines and multiple priorities
Experience working in diverse functional and business units in large, matrixed project teams
Travel 10-15% of the time
Ability to transport laptop computer during travel

Igualdad de oportunidades de empleo
Nuestro objetivo es tener una fuerza de trabajo diversa que represente a nuestros estudiantes y comunidades. Walden University es un empleador que ofrece igualdad de oportunidades de empleo y nos comprometemos a contratar a las personas en base a sus méritos. Las personas serán consideradas para puestos para los que cumplan con las calificaciones mínimas y puedan desempeñar con o sin adaptaciones razonables. No discriminamos por motivos de sexo, raza, color, religión, edad, nacionalidad, discapacidad física o mental, embarazo, información genética, orientación sexual, identidad o expresión de género, condición de veterano o cualquier otra condición protegida por el gobierno federal, estatal o local. De acuerdo con el Título IX de las Enmiendas de Educación de 1972, Walden University está obligada a no discriminar por motivos de sexo en sus programas o actividades educativos, y no lo hace. Esta prohibición se extiende a las áreas de admisiones y empleos. Para obtener más información sobre la política del Título IX de Walden University, incluida su aplicación, haga clic aquí.
Postule Ahora