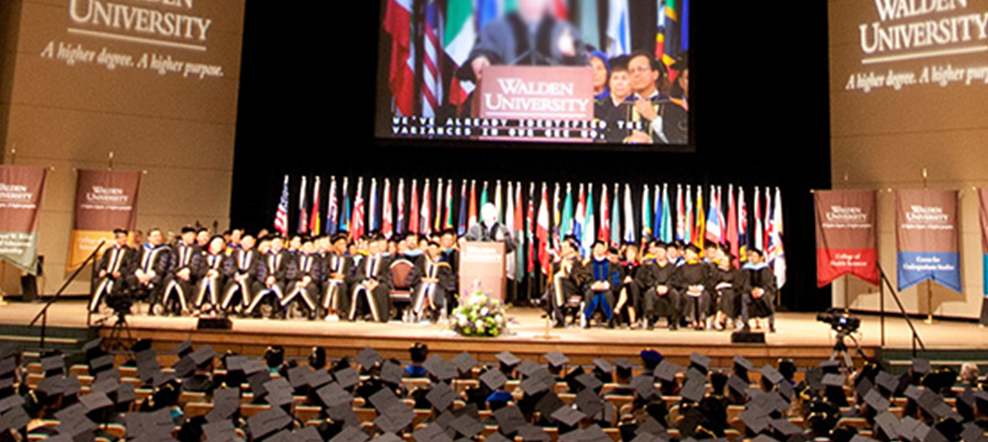 En Laureate lo desconocido no es una barrera, es cambio, es un comienzo, un desafío. Todos los días pensamos formas de innovar dentro de la educación, para desafiar las expectativas, reinventar carreras y así crecer más allá.
Senior Analyst
---
Postule Ahora
ID del Puesto 50782BR
Fecha de publicación 01/12/2021
Institución Walden University
Ciudad Columbia
GENERAL SUMMARY
Walden University, a Certified B Corporation® with 50 years of experience serving a diverse community of career professionals, is currently seeking a dynamic and engaging Senior Analyst Manager.
As a Senior Analyst Manager, you are the leader who can provide Walden leadership critical insights that will lead to an improved students experience. You will support Executive Leadership and student facing teams through creation of new reporting insights, enhancement of current reports, and analysis of performance.
Your drive will lead Walden in improving student retention. We will be utilizing your communication and analytical skills in effort to continually improve our processes, technology and overall student journey. You will help develop the culture of the business by not only working hard, but by having fun too.
ESSENTIAL DUTIES AND RESPONSIBILITIES
The Senior Analytics Analyst manages all stages of analytical projects (e.g. identifying the business question, identifying data, specifying methodology, task prioritization, developing insights, communicating results etc…). This position requires sufficient business knowledge and understanding of analytical techniques to supervise the work of others
in creating and articulating data-driven solutions that inform decision making for internal clients, and in developing methods or processes for implementation. This role is intensely client-facing - the Senior Analyst will be expected to manage stakeholder relationships through direct and routine interaction with the senior leadership of internal clients. There is potential for the candidate to eventually manage the day-to-day work of a team of analysts and have team members directly report into the candidate.
REQUIREMENTS

EDUCATION and/or EXPERIENCE:
Graduate degree in Statistics, Economics, Operations Research, Quantitative MBA or related field preferred.

7 or more years experience in analytics role. 3 or more years experience in project management.

Prior experience with statistical modeling. Prior experience using one or more of the following statistical/mathematical programming/simulation software: Tableau, SQL, GCP, SPSS, EVIEWS, SAS, AMPL, @Risk.

The candidate filling this position must be highly motivated and instinctively takes initiative.

Must be interested in, and comfortable with, a client-facing role.

Consulting experience is a plus.

Must be able to work across organizational and geographical boundaries as required and have the ability to adapt to a rapidly changing environment

The successful candidate must work effectively in a multi-matrix organization and have strong problem solving skills.

This position requires an individual with strong analytical skills, as well as superior written/verbal communication and presentation skills.

The candidate should have good time management and organizational skills.
Igualdad de oportunidades de empleo
Nuestro objetivo es tener una fuerza de trabajo diversa que represente a nuestros estudiantes y comunidades. Walden University es un empleador que ofrece igualdad de oportunidades de empleo y nos comprometemos a contratar a las personas en base a sus méritos. Las personas serán consideradas para puestos para los que cumplan con las calificaciones mínimas y puedan desempeñar con o sin adaptaciones razonables. No discriminamos por motivos de sexo, raza, color, religión, edad, nacionalidad, discapacidad física o mental, embarazo, información genética, orientación sexual, identidad o expresión de género, condición de veterano o cualquier otra condición protegida por el gobierno federal, estatal o local. De acuerdo con el Título IX de las Enmiendas de Educación de 1972, Walden University está obligada a no discriminar por motivos de sexo en sus programas o actividades educativos, y no lo hace. Esta prohibición se extiende a las áreas de admisiones y empleos. Para obtener más información sobre la política del Título IX de Walden University, incluida su aplicación, haga clic aquí.
Postule Ahora