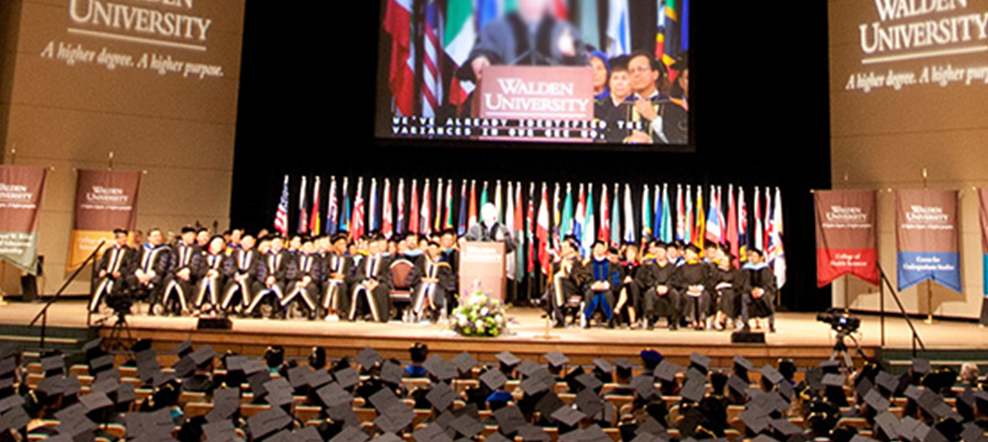 En Laureate lo desconocido no es una barrera, es cambio, es un comienzo, un desafío. Todos los días pensamos formas de innovar dentro de la educación, para desafiar las expectativas, reinventar carreras y así crecer más allá.
Manager Enrollment
---
Postule Ahora
ID del Puesto 48266BR
Fecha de publicación 05/14/2020
Institución Walden University
Ciudad Columbia
GENERAL SUMMARY:
The Manager Enrollment manages the daily functions of a team of Enrollment Advisors through coaching and development. This role is responsible for ensuring the highest level of team performance is achieved through optimizing individual talents and driving team productivity. Additionally, the Manager Enrollment understands the systems, prepares, and interprets department status reports to provide guidance to the team as well as senior leadership. Identifying best practices, the Manager Enrollment advises and manages the team through issues and problems.
ESSENTIAL DUTIES AND RESPONSIBILITIES:
Support the Director Enrollment with proposing policy and procedural changes to improve student retention and degree attainment.

Manage the day to day processes and point of contact for Admissions, Registrar, RPI, etc. on a regular basis. Point of contact in absence of Director Enrollment availability.

Manage daily functions for team of Enrollment Advisors through coaching opportunities, mentor identified leaders on the team and provide guidance for new hires.

Provide on-going coaching and motivation of enrollment representatives to achieve objectives by providing tools and creating motivation to encourage individual and team development as well as revenue and profit growth. Meet and exceed enrollment goals as set by company objectives.

Collaborate with peers to identify and develop best practices to contribute to the growth of the business.

Responsible for submitting annual reviews for approval with subsequent delivery of reviews to Enrollment Advisors.

Participate with interviewing and selection of new enrollment staff.

Support the development of new strategies for success for enrollment department.

Participate on project assignments representing Enrollment Business Unit for the organization.
EDUCATION and/or EXPERIENCE:
Bachelor's Degree required

Minimum four years of relevant experience, or combination of education and relevant experience in higher education administration or related environment

Demonstrate ability to motive others

Demonstrated successful organizational and communication skills (

verbal, written and interpersonal)

Demonstrated project management,

effective

time management

skills with

sense of urgency and ability to plan and prioritize daily activities
Working knowledge of Microsoft Office (Word, Excel, Power Point)
Demonstrate ability to coach and develop to consultative skills
Demonstrate consistency in adapting to change in a fast-paced environment while maintaining a positive attitude

. Ability to

manage multiple tasks efficiently and effectively by meeting and exceeding quality standards

Demonstrated ability to work well with both customers and co-workers
Demonstrate proven ability to think critically, problem solving and show good judgment
Must maintain confidential student data in line with the Laureate Code of Conduct and Business Ethics policies
Must comply with Laureate code of business conduct and ethics policy in all professional activities
Equal Employment Opportunity
Our goal is to have a diverse workforce that is representative of our students and our communities. Laureate is an equal opportunity employer committed to hiring based upon merit. Individuals will be considered for positions for which they meet the minimum qualifications and are able to perform with or without reasonable accommodations. We do not discriminate on the basis of sex, race, color, religion, age, national origin, physical or mental disability, pregnancy, genetic information, sexual orientation, gender identity or expression, veteran status, or any other status protected under federal, state, or local law.
Igualdad de oportunidades de empleo
Nuestro objetivo es tener una fuerza de trabajo diversa que represente a nuestros estudiantes y comunidades. Walden University es un empleador que ofrece igualdad de oportunidades de empleo y nos comprometemos a contratar a las personas en base a sus méritos. Las personas serán consideradas para puestos para los que cumplan con las calificaciones mínimas y puedan desempeñar con o sin adaptaciones razonables. No discriminamos por motivos de sexo, raza, color, religión, edad, nacionalidad, discapacidad física o mental, embarazo, información genética, orientación sexual, identidad o expresión de género, condición de veterano o cualquier otra condición protegida por el gobierno federal, estatal o local. De acuerdo con el Título IX de las Enmiendas de Educación de 1972, Walden University está obligada a no discriminar por motivos de sexo en sus programas o actividades educativos, y no lo hace. Esta prohibición se extiende a las áreas de admisiones y empleos. Para obtener más información sobre la política del Título IX de Walden University, incluida su aplicación, haga clic aquí.
Postule Ahora