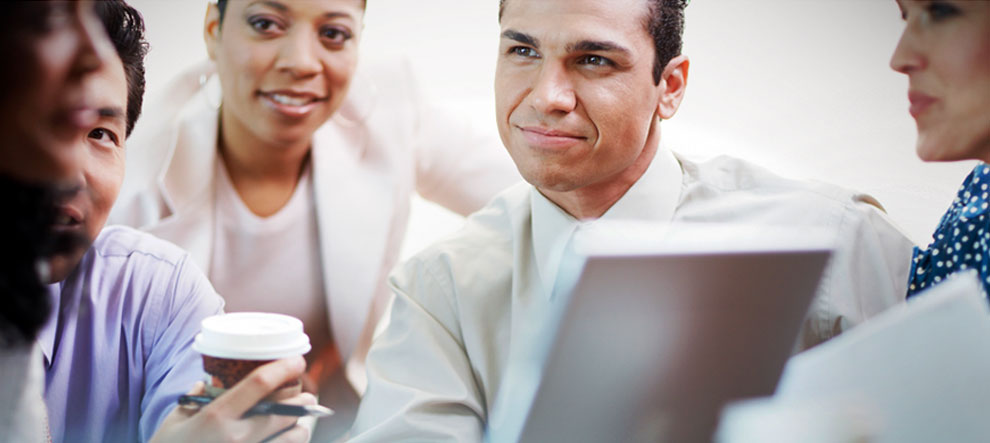 Somos mucho más que una red global de universidades, todos los días, nuestros profesionales, docentes, estudiantes y ex alumnos impactan sociedades en todo el mundo. En Laureate cambiamos vidas, marcamos la diferencia y sabemos que esto es sólo el comienzo de todo.
Búsqueda por Categoría
Enrollment Advisor
---
Postule Ahora
ID del Puesto 43402BR
Fecha de publicación 08/22/2019
Institución Laureate Education, Inc.
Ciudad Tempe
GENERAL SUMMARY

Enrollment Advisors advise, educate, consult, support, enroll and retain qualified potential students in achieving their professional and personal goals by enrolling in one of our higher education programs. This role is critical to the business as it is the first impression potential candidates receive from Laureate Education. Enrollment Advisor's performance is assessed based on quality of outbound and inbound calls, lead contact activity, completeness of applications, attitude, working relationships and communication. All Enrollment Advisors actively participate in training sessions and activities to facilitate student enrollments and team collaboration.


ESSENTIAL DUTIES AND RESPONSIBILITIES


Contribute to the growth of the business and to new students enrollments by assessing potential applicants and determine if they are qualified to apply and enroll in various academic programs
Receive and follow-up professionally on potential students via phone, email, fax, direct mail and student inquiries relating to obtaining advanced degrees
Keep accurate records and follow organizational policy to maximize business opportunities
Build rapport and provide guidance for students interested in obtaining a degree or certificate program based on prospective student desired goals or career interest
Provide a positive and superior student experience
Consistently seek opportunity to enhance student growth by referral generation.
Maintain a high level knowledge of current products, processes, policies and industry
Demonstrate expertise in various steps of the enrollment process including specialized areas such as financial aid
Ensure readiness and availability to make and receive correspondence and communication throughout the entire shift
Create consistent and observable documentation in a regulated environment and throughout the student cycle
Demonstrate strong team relationships by working collaboratively with direct team and other departments
Ability to counsel student concerns through active listening
Actively participate in continuous training and special projects
Perform other duties as assigned or apparent
Understand and communicate the value propositions of our brands, and those of our competitors, in order to be able to provide an excellent student experience by offering the right program and start date
Must comply with Laureate code of business conduct and ethics policy in all professional activities
KNOWLEDGE, SKILLS AND ABILITIES


Minimum of 1-3 years of customer service, account management or relationship building experience preferred
Working knowledge of Microsoft Office (Word, Excel, Power Point)
Must possess confident telephone presence
Must possess excellent verbal, written and interpersonal communication skills
Must be self-motivated and able to work effectively in a team environment
Proven ability to work independently and manage multiple tasks efficiently and effectively by meeting quality standards
Possess high level understanding of products and degree programs offered to students
Must possess effective time management skills, sense of urgency and ability to plan and prioritize daily activities
Must possess consultative skills and demonstrate ability to adapt to change in a fast-paced environment
Must possess ability to receive constructive feedback and demonstrate accountability
Must possess critical thinking, problem solving skills and good judgment
Must successfully complete Enrollment Advisor training, including product evaluations and telephone assessments before being certified as an Enrollment Advisor
Must maintain confidential student data in line with the Laureate Code of Conduct and Business Ethics policies
EDUCATION and/or EXPERIENCE
Bachelor's Degree highly preferred.
Postule Ahora