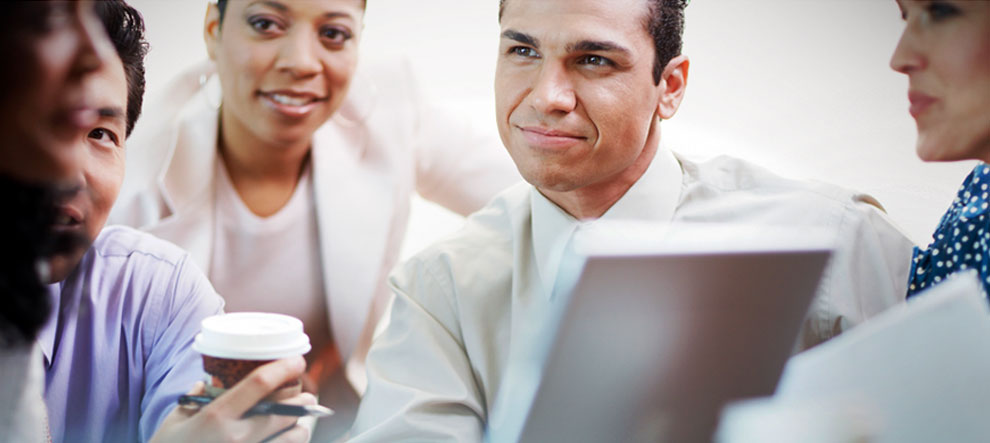 Somos mucho más que una red global de universidades, todos los días, nuestros profesionales, docentes, estudiantes y ex alumnos impactan sociedades en todo el mundo. En Laureate cambiamos vidas, marcamos la diferencia y sabemos que esto es sólo el comienzo de todo.
Búsqueda por Categoría
Marketing Specialist
---
Postule Ahora
ID del Puesto 41891BR
Fecha de publicación 06/13/2019
Institución NewSchool of Architecture and Design
Ciudad San Diego
GENERAL SUMMARY:
The Marketing Specialist will be responsible for implementing, tracking, and reporting on marketing conversion campaigns and marketing activities to increase lead quality and volume and drive new student enrollments as well as grow the NewSchool brand. This person will be responsible for supporting the ongoing marketing functions (including CRM, website, social media, email campaigns, events, vendor management) as well as integrated marketing campaigns and will need to track, analyze and report on key marketing data.

ESSENTIAL DUTIES AND RESPONSIBILITIES:
•Manage and troubleshoot lead flow and lead attribution from all marketing channels into CRM (Salesforce)
•Oversee and analyze campaigns in CRM and across various marketing channels, provide insights and make recommendations to Director of Marketing.
•Execute ongoing email, social media, and direct mail campaigns designed to maximize lead generation and conversion as well as fostering growth of the NewSchool brand
•Manage and regularly maintain website content
•Maintain campaign and content calendar to ensure on-time, relevant launch of conversion programs and marketing campaigns
•Communicate with external vendors to facilitate the creation and implementation of marketing conversion programs
•Coordinate with internal and external audiences to ensure that proper tracking is occurring in order to gauge campaign effectiveness
•Monitor campaign responses and forward new information to appropriate parties
•Partner with enrollment team to support new student acquisition
•Assist in the development of new campaigns designed to enhance communications between prospects and the enrollment team
•Execute social media marketing efforts across all channels
•Deliver weekly lead gen reporting; provide analysis as needed
•Event planning and management
•Research market trends and competitors
•Stay up-to-date on current web, email, social media, viral marketing trends
•Manage internal SharePoint site and maintain updated information.
•Assist Director of Marketing with ongoing projects

OTHER DUTIES AND RESPONSIBILITIES
•Recommend and develop effective acquisition strategies for securing high quality prospective student leads in the digital space
•Direct agency and vendors in creation and implementation of effective lead generation campaigns that meet the key performance indicators
•Responsible for development of marketing campaign launch plans and leading a cross-functional team through execution, results and analysis for future direction.
•Individual must gain an in-depth understanding of the higher education industry to provide educated recommendations to management on direction, profitability, and ROI for new and existing campaigns
•Ensure lead generation strategies integrate with university/college and/or program specific marketing strategy
•Develop and lead strategic projects that arise from an in-depth understanding of the market.
•Manage budget and invoicing process with suppliers in accordance with monthly, quarterly and yearly plans
•Research and interpret business and audience trends; translate these trends into successful programs.
EDUCATION and/or EXPERIENCE:
•Bachelor's degree in marketing, communications, or related field required.
•3-5 years' experience in various areas within marketing, with an emphasis on reporting/analysis, digital marketing and marketing messaging.
•Experience with Salesforce, especially managing lead flow, lead attribution, and reporting.
•Experience in managing marketing vendors, especially digital
•Experience writing and producing electronic communications for marketing purposes
•Experience producing marketing collateral; including copywriting, working with designers and printers, and coordinating with fulfillment houses
•Ideal to have graphic and web design skills with the ability to produce design projects as needed
•Experience with public relations also a plus
•Must have a high attention to detail and the ability to handle multiple tasks in a constantly changing, fast-paced environment
•Must be highly professional, self-motivated, team-oriented and an excellent communicator
Equal Employment Opportunity
Our goal is to have a diverse workforce that is representative of our students and our communities. Laureate is an equal opportunity employer committed to hiring based upon merit. Individuals will be considered for positions for which they meet the minimum qualifications and are able to perform with or without reasonable accommodations. We do not discriminate on the basis of sex, race, color, religion, age, national origin, physical or mental disability, pregnancy, genetic information, sexual orientation, gender identity or expression, veteran status, or any other status protected under federal, state, or local law.
Postule Ahora