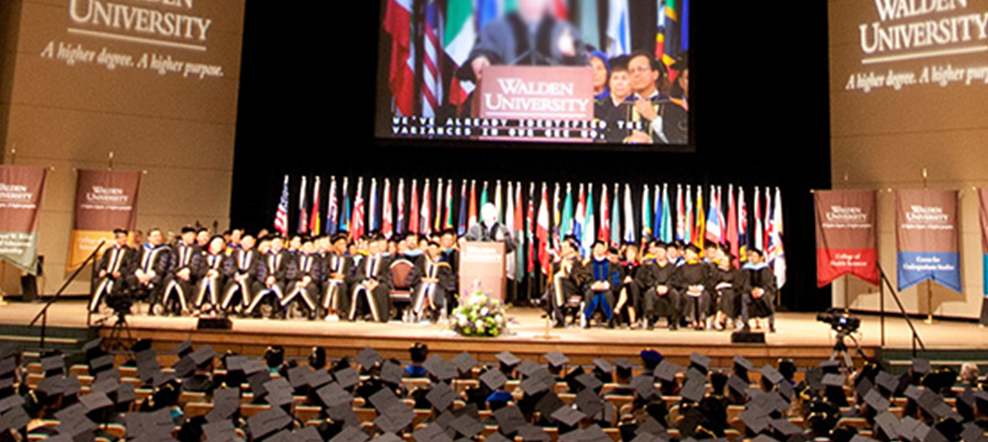 En Laureate lo desconocido no es una barrera, es cambio, es un comienzo, un desafío. Todos los días pensamos formas de innovar dentro de la educación, para desafiar las expectativas, reinventar carreras y así crecer más allá.
Capstone Data Analyst
---
Postule Ahora
ID del Puesto 40639BR
Fecha de publicación 02/06/2020
Institución Walden University
Ciudad Minneapolis
DESCRIPTION:
*This position is located in Minneapolis, MN
The Capstone Data Analyst role provides data analysis and reporting for the Center for Research Quality within the scope of the doctoral capstone review process. This position fulfills the primary data reporting functions for the Center. The Capstone Data Analyst reports to a primary supervisor and is based in Minneapolis.
DUTIES & RESPONSIBILITIES:
Retrieve, provide quality assurance, and analyze data from Walden's student information system and other data sources, in order to:

Fulfill internal (Walden and Laureate) requests for information
Query databases in SQL Server and Oracle
Test hypotheses related to capstone quality, assessment, and student progress/success
Audit student database records for accuracy

Develop, test, and generate reports/dashboards, and complete analyses using Tableau, Excel, Cognos, and other tools
Support university initiatives through data driven insights
Support academic program review/co-curricular review
Present reports and data in written and oral form to a variety of audiences
Manage projects
Collaborate with stakeholders regarding data request and results
May perform other duties and responsibilities that management may deem necessary from time to time.
KNOWLEDGE, SKILLS & ABILITIES REQUIRED:
Bachelor's degree with coursework in research methods and statistical analysis preferably within the social sciences
Experience with reporting and/or online learning software including SQL Server, Taskstream, and Cognos
Ability to retrieve, analyze and present data in meaningful formats (tables, charts, graphs) to various audiences
Intermediate to advanced knowledge of SQL, Microsoft Excel, PowerPoint, Word, Tableau, and statistical software (SPSS)
Experience designing data sources and dashboards in Tableau
Excellent attention to detail
Excellent analytical, problem solving, communication and organizational skills
The ability to be creative, innovative, and able to work with minimal supervision
The ability to collaborate with other Walden staff and faculty
KNOWLEDGE, SKILLS & ABILITIES PREFERRED:
Master's degree in educational research, evaluation, or psychology
Prior experience working in higher education
Some experience with student information systems (such as Banner)
TRAVEL REQUIREMENTS:
A research analyst may be required to travel up to 10% for work related assignments.
Equal Employment Opportunity
Our goal is to have a diverse workforce that is representative of our students and our communities. Laureate is an equal opportunity employer committed to hiring based upon merit. Individuals will be considered for positions for which they meet the minimum qualifications and are able to perform with or without reasonable accommodations. We do not discriminate on the basis of sex, race, color, religion, age, national origin, physical or mental disability, pregnancy, genetic information, sexual orientation, gender identity or expression, veteran status, or any other status protected under federal, state, or local law.
Postule Ahora