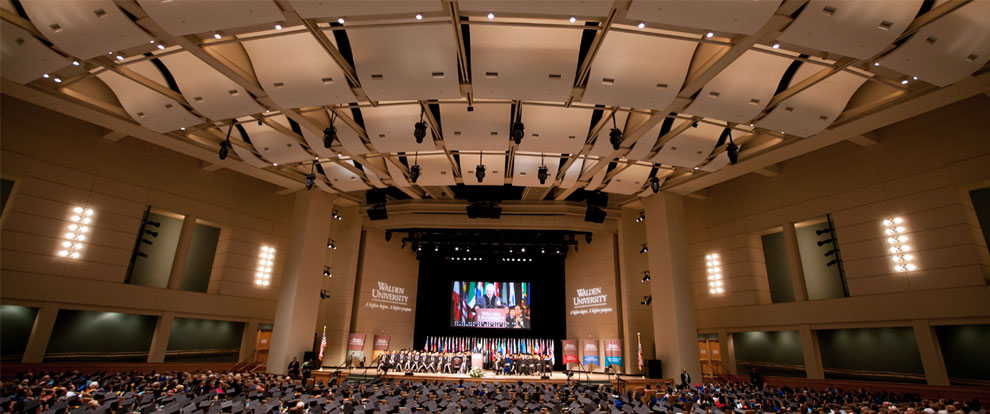 Walden University
Director of Continuing Education - Nursing
---
Postule Ahora
ID del Puesto 41814BR
Fecha de publicación 06/21/2019
Institución Walden University
Ciudad Virtual
GENERAL SUMMARY:
Walden University is a pioneer in student-centered distance education. An accredited graduate institution with a mission for social change, Walden is dedicated to high academic standards and helping students make a difference in their professions, organizations and communities.
Walden University offers advanced degrees online to professionals whose work impacts others. Degree programs include health sciences, counseling, human services, management, psychology, education, public health, nursing, public administration, technology, and engineering. Our challenging programs are designed to help students make a difference in the lives of children, the health of communities, or the success of an organization.
The Continuing Education Director will function as part of the leadership team in the School of Nursing (SON). The people filling these positions will need flexibility and creative problem-solving skills and a strong commitment to their profession, assessment, accountability and evaluation. Developing and sustaining partnerships and collaborating with strategic internal and external customers is critical to the success of this role.
ESSENTIAL DUTIES AND RESPONSIBILITIES:
The Continuing Education Director is a full-time administrative position who reports to the Associate Dean.
Remain current on all ANCC accreditation requirements and incorporate any updates in a timely manner.
Aware of state BON rules for the regulation and provision of continuing nursing education within states.
Administer Walden University provider unit ensure all aspects of events are planned, implemented and evaluated according to ANCC accreditation standards.
Assess the structural capacity in support of the internal functioning and structure of the university provider unit.
Determine, design, measure, analyze and evaluate quality outcomes of the provider unit.
Oversee the orientation and continuing education of nurse planners in accordance with ANCC accreditation standards.
Direct all aspects of the educational design process and the overall provider unit evaluation process.
Review all conflict of interest disclosures and resolving any existing or potential conflicts with individuals providing content in a learning activity.
Report all data requests from internal and external stakeholders.
Maintain accreditation standards and report all needed information to the accrediting body.
Coordinate faculty recruitment, orientation, development, mentoring, and evaluation.
Collaborate with internal and external customers and develop strategic partnerships to expand interprofessional education and the continuing education program.
Form partnership with the Strategic Alliance Division and serve as a liaison when external partnerships are being developed to ensure outcomes are beneficial to all members of the partnership.
OTHER DUTIES AND RESPONSIBILITIES
May perform other duties and responsibilities that management may deem necessary from time to time.
TRAVEL REQUIREMENTS
Some travel could be required (minimally once per quarter)
TECHNICAL, MANAGERIAL, and PEOPLE SKILLS REQUIRED
To perform this job successfully an individual must be able to perform each essential duty satisfactorily. The requirements listed below are representative of the knowledge, skill, and/or ability required. Incumbents will be evaluated, in part, based on performance of each essential function. Appropriate reasonable accommodations may be made to enable individuals with disabilities to perform essential functions.
EDUCATION and/or EXPERIENCE:
An active, unencumbered nursing license is required.
Graduate or doctoral degree with either the baccalaureate or graduate degree in nursing is required.
Candidates should possess at least 3 to 5 years of experience planning and implementing continuing education activities in nursing.
Have an understanding of the Lead Nurse Planner role responsibilities in regards to all aspects of continuing education events.
Knowledge of the ANCC accreditation standards for an accredited provider unit.
Expertise in using software packages for documenting continuing education activities.
Experience or education in adult learning principles.
Experience in faculty/staff development, supervision, evaluation and assessment.
Experience with distance learning preferred.
Evidence of compatibility with the mission of positive social change, broad access and professional excellence and our values of quality, integrity and student-centeredness.
LICENSURE and/or CERTIFICATION
Faculty Members must have an active, unencumbered Nursing license. Faculty Members must maintain their licenses and any appropriate certifications in order to continue to teach at Walden University. Faculty Members are also expected to maintain currency with research by reviewing articles, journals, and presentations. If participating in research, the Faculty Member may publish and acknowledge Walden University.
BUSINESS COMPETENCIES
WORK ENVIRONMENT:
Work is performed primarily in a standard office environment, but may involve exposure to moderate noise levels. Work involves operation of personal computer equipment for six to eight hours daily and includes physical demands associated with a traditional office setting, e.g., walking, standing, communicating, and other physical functions as necessary.
Postule Ahora