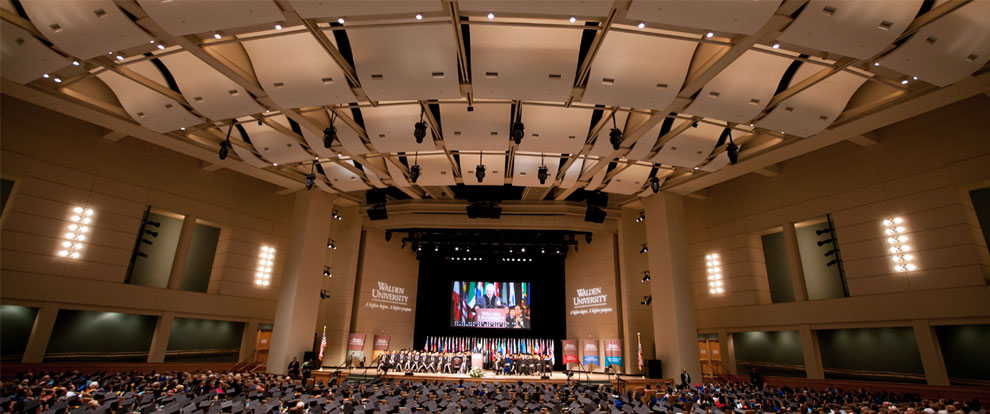 Walden University
Academic Program Director - MPA (Virtual)
---
Postule Ahora
ID del Puesto 40847BR
Fecha de publicación 07/15/2019
Institución Walden University
Ciudad Virtual
GENERAL SUMMARY:


Walden University offers advanced degrees online to professionals whose work impacts others. Degree programs include health sciences, counseling, human services, management, psychology, education, public health, nursing, public administration, technology, and engineering. Our challenging programs are designed to help students make a difference in the lives of children, the health of communities, or the success of an organization.

Walden University seeks an academic program director for its graduate program in the School of Public Policy and Administration. The program director will function as part of the leadership team under the Dean of the School of Public Policy and Administration in the College of Social and Behavioral Sciences. The person filling the position will need strong leadership, creative problem-solving skills, and a strong commitment to the profession.

ESSENTIAL DUTIES AND RESPONSIBILITIES:

The Program Director is a full-time academic administrator who reports to the Dean, and works closely with the School's academic administrators, academic advising and administrative staffs, and part-time faculty.

Maintains quality and integrity of the program curriculum

Coordinating faculty recruitment, orientation, development, mentoring, and evaluation

Organizing activities of specialization coordinators; working with other service units on faculty development matters

School and University committee service; scholarship; and evaluating the academic programs.

Developing and maintaining community amongst faculty and students.

May include responsibility for mentoring, teaching, and supervising students
OTHER DUTIES AND RESPONSIBILITIES


May perform other duties and responsibilities that management may deem necessary from time to time.

TRAVEL REQUIREMENTS:
Some travel could be required (minimally once per quarter)
EDUCATION and/or EXPERIENCE:



Earned doctorate from an accredited institution in political science, public administration, public policy, criminal justice or closely related field.

Candidates should possess a record of intellectual and professional contributions to the field of public policy and administration or criminal justice

-

This should include practical experience in the practice of political science, criminal justice, public administration or public policy.

Three to five years of teaching experience at the graduate/doctoral level

Knowledge of accreditation processes as appropriate

Commitment to advocating for the learning and development needs of students earning their degrees in a distance learning environment including students who are experienced professionals

Teaching, advising and mentoring; commitment to the promotion of applied research and the recruitment and development of a diverse faculty; excellent leadership, communication, team, and human relations skills

Candidates should also have experience in faculty/staff development, supervision, and evaluation.

Experience with distance learning required.

Evidence of compatibility with the Walden University mission of positive social change, broad access and professional excellence and our values of quality, integrity and student-centeredness.
WORK ENVIRONMENT:
Work is performed primarily in a standard office environment, but may involve exposure to moderate noise levels. Work involves operation of personal computer equipment for six to eight hours daily and includes physical demands associated with a traditional office setting, e.g., walking, standing, communicating, and other physical functions as necessary
​
Postule Ahora