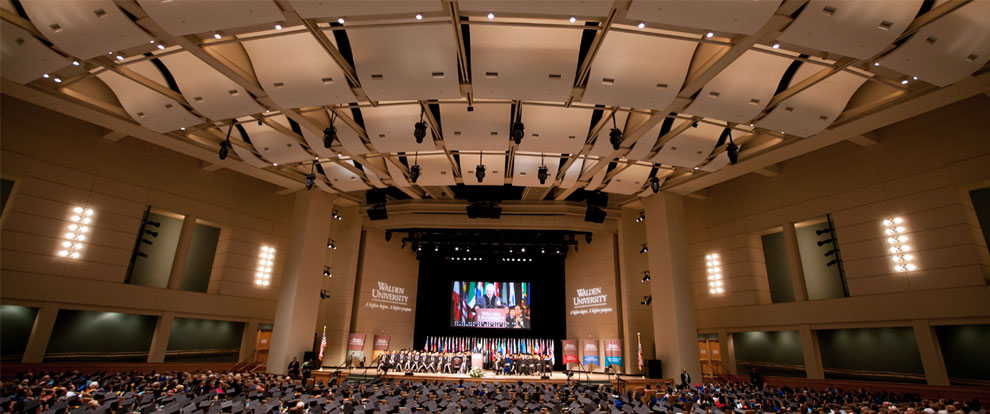 Walden University
Academic Coordinator, MS HRM program (Virtual)
---
Postule Ahora
ID del Puesto 40749BR
Fecha de publicación 07/25/2019
Institución Walden University
Ciudad Virtual
GENERAL SUMMARY:
Walden University is a pioneer in student-centered distance education. An accredited graduate institution with a mission for social change, Walden is dedicated to high academic standards and helping students make a difference in their professions, organizations and communities. Walden University offers advanced degrees online to professionals whose work impacts others. Degree programs include health sciences, counseling, human services, management, psychology, education, public health, nursing, public administration, technology, and engineering. Our challenging programs are designed to help students make a difference in the lives of children, the health of communities, or the success of an organization.
The Academic Program Coordinator is a full-time faculty member who reports to a Program Director and works closely with the relevant School and College academic advising and administrative staffs, and faculty to address a variety of academic and student issues. The position may also include teaching responsibilities.
ESSENTIAL DUTIES AND RESPONSIBILITIES:
Provide leadership to contributing faculty members
Ensure the curriculum is relevant
Mentor/coach faculty members
Maintain documentation (manuals) for both capstone programs
Engage in scholarship
Serve on university and school committees and for school initiatives as needed
Other duties as needed
TRAINING
All new Faculty Members receive specific training from Walden University in the techniques of teaching; use of two electronic learning platforms: specifics of the policies, procedures and degree programs of the School or College in which they are going to teach; socialization into the Walden University culture: assessment of academic integrity of student work (including use of www.turnitin.com
and Safe Assign).
AVAILABILITY
Walden expects faculty to be reasonably accessible to students and other faculty members.
Faculty members are expected to be available to students outside the course discussion board and in addition to providing substantive feedback on assignments and postings.
Faculty members will publish their availability through course syllabi, instructor information in the classroom, and/or other appropriate documents.
The university suggests regular and predictable availability, such as online office hours or regular online chats.
OTHER DUTIES AND RESPONSIBILITIES
May perform other duties and responsibilities that management may deem necessary from time to time.
TRAVEL REQUIREMENTS
Some travel could be required to attend National Faculty Meetings, Commencement activities, and as needed.
MANAGEMENT/SUPERVISORY RESPONSIBILITIES
Faculty Member serving in Academic Coordinators roles may be involved in supervising other faculty members. Faculty Members may be asked to serve on faculty governance or academic policy committees, and, in general, participate in other ways to strengthen the academic reputation of Walden University.
TECHNICAL, MANAGERIAL, and PEOPLE SKILLS REQUIRED
To perform this job successfully an individual must be able to perform each essential duty satisfactorily. The requirements listed below are representative of the knowledge, skill, and/or ability required. Incumbents will be evaluated, in part, based on performance of each essential function. Appropriate reasonable accommodations may be made to enable individuals with disabilities to perform essential functions.
The Faculty Member must be able to use Microsoft Office products (MS Word, MS Excel, and MS PowerPoint), zip software, and Adobe Acrobat and must have reliable Internet access as well as alternate access in cases where primary access becomes unavailable.
Walden University provides a company-owned laptop for use by core faculty, and they are expected to use this laptop according to the Corporate Computing policy as outlined in the Employee Handbook.
EDUCATION and/or EXPERIENCE:
Earned doctorate in the field of study or closely related field.
Candidates should possess a significant record of intellectual and professional contributions to the field of [Human Resources or Organizational Behavior], including experience in the practice of [Human Resource Management]
Three to five years of teaching experience at the degree level of the program is preferred
Commitment to advocating for the learning and development needs of students earning their degrees in a distance learning environment
Teaching, advising and mentoring; commitment to the promotion of applied research and the recruitment and development of a diverse faculty; excellent leadership, communication, team, and human relations skills.
Excellent oral and written communication, leadership, team, collaboration and interpersonal skills.
Experience with distance learning preferred
LICENSURE and/or CERTIFICATION
Faculty Members must be appropriately credentialed, possess an earned degree in the discipline being taught, and may be expected to be licensed or license-eligible in order to teach in specific programs. Professional certification by SHRM and/or HRCI is preferred. Faculty Members must maintain appropriate certifications in order to continue to teach at Walden University. Faculty Members are also expected to maintain currency with research by reviewing articles, journals, and presentations. If participating in research, the Faculty Member may publish and acknowledge Walden University.
Postule Ahora