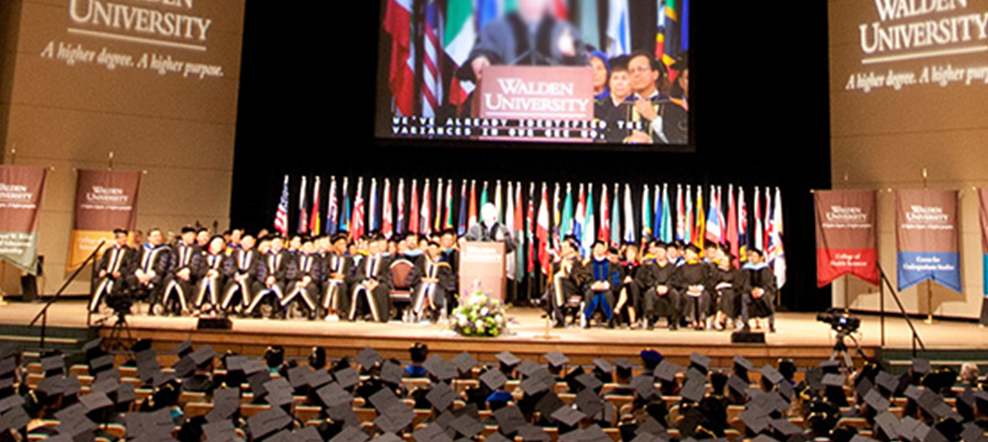 En Laureate lo desconocido no es una barrera, es cambio, es un comienzo, un desafío. Todos los días pensamos formas de innovar dentro de la educación, para desafiar las expectativas, reinventar carreras y así crecer más allá.
Sr. Marketing Automation Specialist
---
Postule Ahora
ID del Puesto 45002BR
Fecha de publicación 10/31/2019
Institución Walden University
Ciudad Columbia
Laureate Education, Inc., is a leading provider of quality higher education through its global network of degree-granting higher education institutions and state-of-the-art collaborative partnerships with industry leaders. Laureate believes in the power of education to change lives and is proud to be part of a global movement dedicated to making the world a better place.
Laureate Education is seeking an experienced Email & Marketing Automation Senior Specialist to join its growing Strategy & Transformation team. This area of the organization is committed to driving innovation in the technologies and processes that touch our customers, ensuring a world class student experience now and in the future. Primary responsibilities will include building and delivering operational email and SMS campaigns to existing students, migrating from a standalone to a fully-integrated Marketo environment, and collaborating with Marketing and Student Services teams to improve the customer lifecycle. If you enjoy using your specialized knowledge in a highly collaborative and innovative environment and seeing the results of your work and creativity while growing your skillset, this is the right role for you!
Essential Duties and Responsibilities:
Design, support and execute email messaging campaigns to support student communications
Manage creative development of email templates and landing pages with internal creative and marketing colleagues
Build program test plans. Perform and analyze A/B split testing for template formats, subject lines, and landing pages
Set-up, test/QA and deploy email campaigns in various platforms
Ensure compliance with CAN-SPAM, TCPA, and other international email regulations
Execute the migration from the existing standalone Marketo environment to a fully integrated environment synched to Salesforce
Collaborate with internal SME's and recommend changes to improve the customer lifecycle
Manage communication calendar including managing stakeholder expectations and communicating project
Work with the student, marketing and data science teams to determine goals, audiences, campaign flows, content needs, and KPI requirements for each campaign
Participate in journey mapping process to create best in class end-to-end customer experiences, from digital touchpoints to content topics and themes
Monitor campaign performance and present results in monthly and ad-hoc reporting
Monitor, report and analyze performance to improve conversion rates, prevent contact fatigue, and optimize the content strategy and journey
Manage email deliverability and ensure legal compliance (CAN-SPAM)
Technical Qualifications:
Digital marketing professional with minimum 3 years' experience in Email and/or Marketing Automation (Marketo Certified Expert strongly preferred)
Successful track record of building and presenting strategic digital programs and executing programs
Experience setting up campaigns in marketing automation systems (ex. Marketo, Eloqua, HubSpot, etc.)
Experience integrating with CRM platforms (ex. Salesforce, Zoho, HubSpot, etc.)
Experience identifying and mapping data elements needed to drive personalized, relevant email experiences
Education and Experience:
Strong prioritization and time management skills, and the ability to manage multiple complex projects & priorities
Outgoing, positive team player with excellent communications skills
Strong analytical and problem-solving skills to understand campaign performance (ROI analysis and recommendations)
Confident articulating recommendations based on learnings, data and insights
Postule Ahora