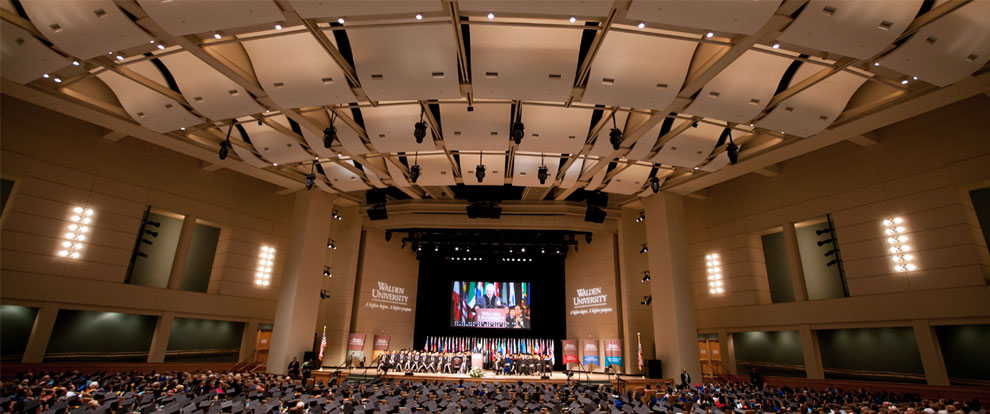 Walden University
Sr. Manager, Digital Product Management
---
Postule Ahora
ID del Puesto 41464BR
Fecha de publicación 06/05/2019
Institución Walden University
Ciudad Columbia
GENERAL SUMMARY:
The Sr. Manager of Digital Product Management combines their expertise in user experience, student and prospect technology platforms, innovative thinking and agile process mastery to drive transformational changes and improvements in the product portfolio and business outcomes. This is a dual business and technology facing consulting role bringing together the business partners and technology teams to shape initiatives and requirements, influence product direction and surface and gain alignment for new concepts.
ESSENTIAL DUTIES AND RESPONSIBILITIES:
Partner with business to support product direction and business changes in their respective areas.

Ensure and reinforce alignment to the corporate / institutional strategy in driving product direction and influencing new ideas

Ensure end-to-end alignment with all key stakeholders to make value driven decision for the product roadmap

Co-design to-be business processes, metrics/KPIs, and policy changes in partnership with their business counterparts, demonstrating a deep knowledge and understanding of how the current experiences work, the challenges encountered, and the options available to solve for the new experience

Manage the product deployment decisions and schedule in conjunction with the technology process and consistent with the agile process

Facilitate appropriate prioritization exercises such as Cost-of-Delay and WSJF

Manage and prioritize the backlog of production issues, sequencing resolution efforts based on business criticality, IT resource availability, and user experience impact

Participates in the IT planning and prioritization process, coordinating with IT project manager counterparts to plan, sequence, and deploy new features

Partner with the Change Enablement team and functional business owners to design and implement training, quality assurance, and communications

Builds accountability into the process of experience development, establishing measures for success criteria with the business, measuring and reporting on those measures to senior leadership
OTHER DUTIES AND RESPONSIBILITIES:
The above statements describe the general nature and level of work being performed in this job. They are not intended to be an exhaustive list of duties and indeed additional responsibilities may be assigned, as required, by management.
TECHNICAL, MANAGERIAL, and PEOPLE SKILLS REQUIRED:
To perform this job successfully an individual must be able to perform each essential duty satisfactorily. The requirements listed below are representative of the knowledge, skill, and/or ability required. Incumbents will be evaluated, in part, based on performance of each essential function. Appropriate reasonable accommodations may be made to enable individuals with disabilities to perform essential functions.
Ability to take stock of current state, compare to latest developments and capabilities in key EdTech platforms utilized by Laureate, and recommend new experiences/capabilities
Influence without authority senior stakeholders to adopt significant process, policy, and operational changes
Foster positive and collaborative relationships with IT that enable greater throughput of features and new development efforts
Demonstrated expertise in the agile development process and systems utilized to facilitate the agile construct
Ability to work autonomously & proactively to drive results
Ability to thrive in a fast-paced, constantly changing environment with tight deadlines and competing priorities
EDUCATION and/or EXPERIENCE:
Bachelor's Degree in Business Administration, Information Technology, Computer Science or Engineering, or related field
Minimum of 3 years of experience leading product development, software, or user experience projects with creative and technical talent
Minimum of 2-3 years of experience with Salesforce CRM, marketing automation, eCommerce, mobile applications preferred
Exceptional problem-solving skills and ability to synthesize results, extract insight, develop recommendations, and present findings to senior management.
Resourceful, self-motivated individual capable of driving team performance.
Must have strong critical-thinking and problem-solving skills, have excellent project management and communication skills, and be able to collaborate, multi-task, and prioritize projects in a fast-paced environment
Strong proficiency with Excel and analysis of large datasets preferred
Postule Ahora