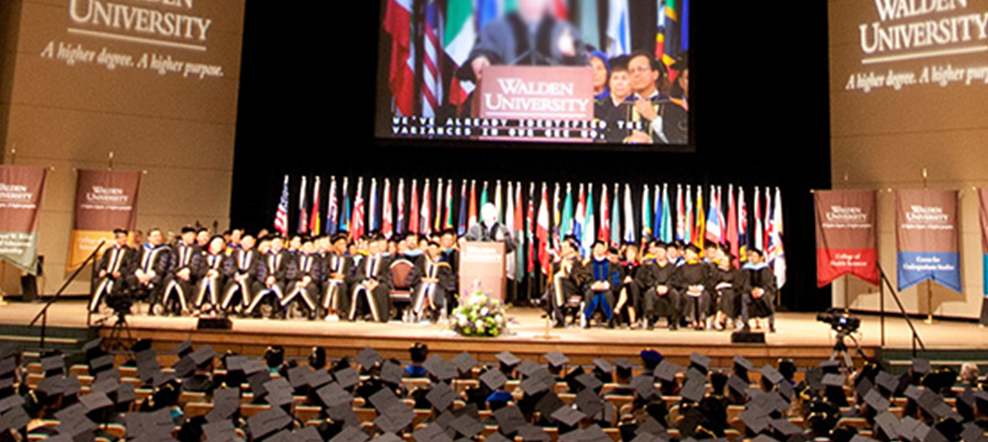 En Laureate lo desconocido no es una barrera, es cambio, es un comienzo, un desafío. Todos los días pensamos formas de innovar dentro de la educación, para desafiar las expectativas, reinventar carreras y así crecer más allá.
Manager of Global Media Strategy, Planning and Analytics
---
Postule Ahora
ID del Puesto 39859BR
Fecha de publicación 04/11/2019
Institución Walden University
Ciudad Columbia
GENERAL SUMMARY:
The Manager of Global Media Strategy, Planning and Analytics will lead an Analytics function for Laureate Online Education's flagship institution, Walden University. The successful candidate will be responsible for defining and implementing measurement strategies that align with business objectives; producing meaningful marketing KPI dashboards and delivering performance reports with actionable insight. This individual will serve as a multichannel expert, working closely with organization and vertical leaders to ensure alignment with institutional goals while driving growth.
This role will report to the Executive Director of Global Media Strategy, Planning and Analytics. The successful candidate will utilize internal and external data across marketing & enrollment to develop clear, actionable insights that drive our business goals.The Manager will also be responsible for building and managing a testing roadmap across various product categories. This role requires close collaboration with Product Management, Product Marketing, Lead Generation, and Enrollment to achieve business objectives.
ESSENTIAL DUTIES AND RESPONSIBILITIES:
Responsibilities include:
Campaign measurement strategy

Identifying business objectives and advising on suitable measurement strategies
Benchmarking performance across all channels and advising on KPIs
Using methodical performance analysis to influence/support campaign strategies

Reporting and Analysis

Developing custom marketing dashboard concepts based on business needs and goals
Reporting on key metrics, analyzing and interpreting trends and providing actionable insights based on available analytics data
Analyzing the effect of different online and offline channels on each other and developing and implementing innovative strategies for improvement and growth
Analyzing online user behavior, conversion data and customer journey, funnel analysis and multi-channel attribution
Performing ROI analysis to evaluate efficiency and effectiveness of different marketing campaigns
Performing ad-hoc analytics and conversion optimization consultancies and influencing conversion optimization strategies with solid analytical data

Advanced measurement methods

This role is responsible for developing advanced measurement models and capabilities, by leveraging best in class methodologies (advanced attribution models, media mix models)
Responsible to report on performance, insights to all levels of the organization

Partner with internal and external Marketing partners to deliver comprehensive view of performance and insights

Ensure close collaboration on campaigns, paid, earned and social media strategies
Develop and execute testing roadmap
OTHER DUTIES AND RESPONSIBILITIES
May perform other duties and responsibilities that management may deem necessary from time to time.
EDUCATION and/or EXPERIENCE:
Bachelor's Degree required
5-10 years of digital analytics experience
Advanced knowledge/ proficiency with industry standard analytics tools like Google Analytics, Adobe Analytics etc. required
Advanced knowledge/ proficiency in Microsoft Excel, Word, PowerPoint and Outlook required
Experience with attribution measurement tools and models preferred
Postule Ahora