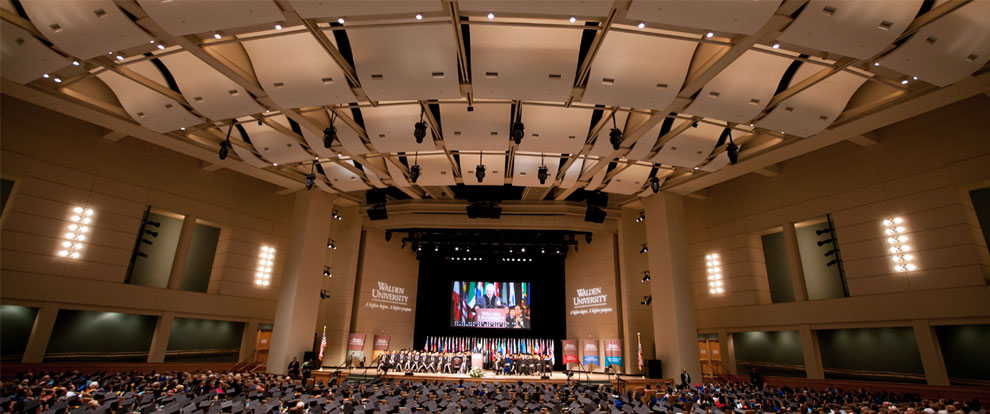 Walden University
Director, Change Enablement & Training
---
Postule Ahora
ID del Puesto 43389BR
Fecha de publicación 08/06/2019
Institución Walden University
Ciudad Columbia
GENERAL SUMMARY:
The Director, Change Enablement and Training leads a team serving as agents of change and a catalyst for the adoption of new student experiences, technologies, and strategies. Leading a group of champions for the future strategy of Laureate Online, the Director creates the communications strategy, deploys the team against major transformational initiatives to align key business and technology stakeholders, navigates the political climate to promote change, leads the training to prepare teams to work effectively at and after launch, and establishes the key processes that systematically motivate and create receptivity to change. Across Laureate Online, the Director builds critical relationships with the Laureate Online CIO, the Innovation team, the Executive Director of Strategy, and other senior cabinet members.
This position is based in our Columbia, MD. office and will oversee team members in multiple locations through North America.
ESSENTIAL DUTIES AND RESPONSIBILITIES:
Define and standardize a change management approach that positively engages stakeholders in taking proactive roles in supporting upcoming student experience, technology, or strategic changes
Evaluate the impact of new initiatives and strategies that impact business operations and processes and match the appropriate change enablement strategies to prepare the business to assimilate the change
Research and propose frameworks that improve the organizational change maturity and lead the implementation to improve change adoption and readiness
Establish relevant KPIs that effectively measure the adoption of change and coach team members to improve KPI performance
Devise and execute socialization plan and communications to promote the adoption of Laureate Online's long-range strategic plans
Innovate new change enablement approaches and tools that increase organizational engagement and reach staff and stakeholders in new ways
Develop training plans, create training content, and execute in-person and online training with stakeholder teams
Scale training across a large organization using train-the-trainer, online training, and other methods
Partner with the Executive Director, Strategy to prioritize and energize the success of transformational strategies as prioritized by leadership
Collaborate with the Laureate Online Chief Information Officer to rollout new initiatives, liaison with business stakeholders to draw out concerns, and prioritize stakeholder focus
Mitigate and address objections to support broader adoption and operational alignment with new initiatives launching to team members
Presents key change enablement strategies and progress to senior executive leadership at Laureate Online and wins approval for communications and change enablement plans
Cause a continuous improvement and change management culture throughout the organization
Build positive, mutually supportive cross functional relationships that support successful collaboration across Laureate Online
Model a leadership style that is service oriented, positive, respectful, collaborative, and assertive especially during periods of stress, pressure, and constraints
MANAGEMENT/SUPERVISORY RESPONSIBILITIES
Navigate a team of 3-4 Change Enablement Managers and 4-6 trainers deployed across multiple projects simultaneously
Critique constructively and enhance change enablement strategies utilized by the team with a lens on industry best practices, new thinking, and innovative approaches
Establish team member goals and priorities to maximize the reach and effectiveness of the team across Laureate Online
Coach team members through difficult change enablement scenarios, structuring complex implementations, and crafting communications/tools
Devise, report on, and improve critical KPIs that indicate team performance
TECHNICAL, MANAGERIAL, and PEOPLE SKILLS REQUIRED
Highly functioning, multi-tasking change agent with an entrepreneurial spirit and a zeal for innovation
Ability to drive decision-making process with diplomacy and enthusiasm across multiple cross-functional departments
Poise and executive presence with the ability to educate senior leadership while accounting for and addressing concerns
Creates positive energy and persistence amid a historically change-resistant culture, and sparks similar energy with their team members
Must thrive in a fast-paced, constantly changing environment, with ability to manage multiple, competing priorities
Workflow/Process Mapping, MS Project and/or Visio experience a plus.
Excellent interpersonal, relationship building/management, and teambuilding skills
Influence with and without authority and thrive in a highly matrixed environment
Strong change management, facilitation, collaboration and negotiation skills
Excellent written and oral communication skills
Willingness to learn, with ability to deal with and manage despite ambiguity
Intermediate to advanced skills/knowledge of the Microsoft Office Suite
EDUCATION AND/OR EXPERIENCE:
Bachelor's degree is required. Master's degree is preferred.
Experience working with diverse functional and business units in matrixed project teams required.
Strong understanding and industry experience with systems design, business process design/improvement
Understanding of Student Information Systems (SIS), Learning Management Systems (LMS), and Customer Relationship Management Systems (CRM) helpful
Experience with performance metrics and managing metrics-based teams
Proven ability to implement enterprise solutions that deliver bottom-line business value
Experience in objectively evaluating current processes for opportunities to optimize interdepartmental communication, collaboration, and end-to-end process performance
Equal Employment Opportunity
Our goal is to have a diverse workforce that is representative of our students and our communities. Laureate is an equal opportunity employer committed to hiring based upon merit. Individuals will be considered for positions for which they meet the minimum qualifications and are able to perform with or without reasonable accommodations. We do not discriminate on the basis of sex, race, color, religion, age, national origin, physical or mental disability, pregnancy, genetic information, sexual orientation, gender identity or expression, veteran status, or any other status protected under federal, state, or local law.
Postule Ahora