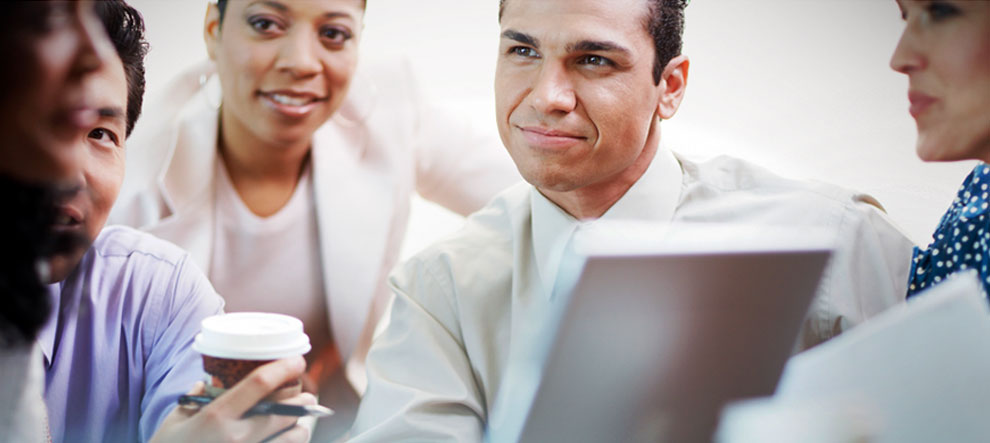 Somos mucho más que una red global de universidades, todos los días, nuestros profesionales, docentes, estudiantes y ex alumnos impactan sociedades en todo el mundo. En Laureate cambiamos vidas, marcamos la diferencia y sabemos que esto es sólo el comienzo de todo.
Búsqueda por Categoría
Systems Engineer - Linux
---
Postule Ahora
ID del Puesto 43300BR
Fecha de publicación 07/29/2019
Institución Laureate Education, Inc.
Ciudad Baltimore
The Systems Engineer is a member of the Data Center team in the Infrastructure & Operations organization and reports to the Manager, Platform Operations. The Systems Engineer will provide assistance and oversight of with all Linux server OS operational activities within the team.
The ideal candidate for this position will have excellent communication skills and work well in a fast-paced, growing environment. The candidate must be able to support and maintain systems in an enterprise environment. This individual will be someone who can take direction from senior management, but also seek opportunities to improve and stabilize the environment, and implement efficiencies in daily processes.
ESSENTIAL DUTIES AND RESPONSIBILITIES:
Responsibilities will include participation in an "on call" rotation and after-hours availability. Responsibilities include enforcing the IT Operations server standards, policies and procedures, setting up and maintaining user accounts and managing access control.
Responsible for managing Laureate's Oracle Enterprise Linux environment (RHEL)
Create and maintain documentation on Linux server builds, policies and procedures, ensuring they are accurate and current.
Responsible for installation of Linux in cloud and virtualized environments, including scripted installation as well as 'Bare-Metal' builds ensuring team standards are maintained.
Responsible for the implementation of security controls in order to ensure a secure environment
Responsible for maintaining and provisioning user accounts utilizing Centrify Server suite.
Monitoring of all Linux servers within Laureate's enterprise
Provide guidance on best practices for server configuration, patching and system management
Provide guidance and insight into the hardening of all Linux servers within the environment
Assist the Manager of Platform Operations in ensuring all project related work is performed according to specified timelines and scope ensuring successful outcomes
Management of the Cisco UCS environment.
Management of Laureate's VMware infrastructure to include installation of ESXi servers.
In addition, there will be increased activity and responsibilities required to satisfy the requirements for implementing security controls. This includes the adherence to policies defined by the Security Engineering team, and the administration and management associated with securing Laureate's End Points.
To perform this job successfully an individual must be able to perform each essential duty satisfactorily. The requirements listed below are representative of the knowledge, skill, and/or ability required. Incumbents will be evaluated, in part, based on performance of each essential function. Reasonable accommodations may be made to enable individuals with disabilities to perform essential functions.
EDUCATION and/or EXPERIENCE:
5+ years of experience required in the Information Technology field
At least 3 years of experience maintaining RHEL Servers
At least 3 years of experience maintaining a mission critical enterprise systems
Must possess an understanding of network storage concepts and solutions (SAN and NAS devices, S3 buckets, etc.).
Must possess an understanding of VMware's virtualization topology including VCenter, ESXi Servers, HA, DRS and VMotion.
Experience implementing security best practices associated with the Linux platform
A strong understanding of networking is required
Experience with hardening the Linux operating System to ensure a consistent secure platform
Must possess a strong in-depth knowledge of the Linux operating system
Must possesses a working knowledge of network services and protocols including TCP/IP, DNS, and DHCP services
Must have the ability to create and maintain shell (BASH) and Python scripts
Experience with Centrify Server suite a plus
Experience with patch deployment associated with the Linux operating system
Ability to develop strategic technical documentation and written communications relative to field of expertise (policies, process documents, procedural documents, troubleshooting documents, and quick reference guides)
Excellent troubleshooting, problem-solving and organizational skills
Superior customer service skills
Project management oriented with ability to lead project planning through implementation
Strong written and verbal skills, comfortable preparing documentation of procedures and guidelines
Detail orientation, and the ability to record, organize, and communicate
Occasional travel may be required
Ability to work flexible schedules when required.
Ability to take direction and guidance from the Security Engineering team
Ability to multitask and appropriately prioritize duties
A self-starter who can excel in a team environment of a growing and dynamic enterprise. A nonpolitical team player who can build immediate credibility with all teams
Postule Ahora