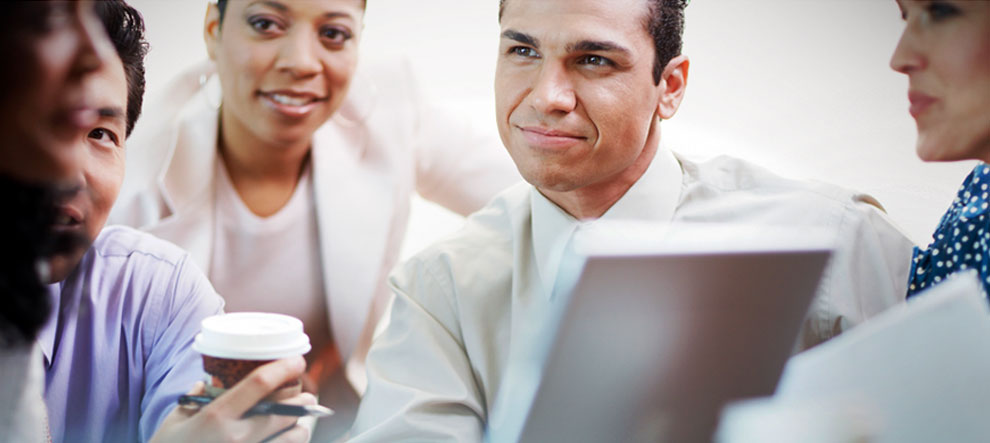 Somos mucho más que una red global de universidades, todos los días, nuestros profesionales, docentes, estudiantes y ex alumnos impactan sociedades en todo el mundo. En Laureate cambiamos vidas, marcamos la diferencia y sabemos que esto es sólo el comienzo de todo.
Búsqueda por Categoría
Director, IT Operations
---
Postule Ahora
ID del Puesto 41279BR
Fecha de publicación 05/23/2019
Institución Laureate Education, Inc.
Ciudad Baltimore
Laureate Education, Inc. (NASDAQ:LAUR) is a leading provider of post-secondary education on an international scale. Laureate offers high-quality undergraduate, graduate, and specialized degree programs in a wide range of academic disciplines that result in strong employment and social mobility outcomes for its students. The Company is dedicated to being a Movement of change in the higher education industry and the communities that it serves, with a focus on preparing its students to engage and positively contribute to their communities and to the world. Laureate is one of the largest Public Benefit Corporations (PBC), a new class of corporation committed to creating a positive impact on society. After becoming a publicly listed company on the Nasdaq Stock Exchange, the Company became the first PBC to go public on any stock exchange in the world.


The Director is a member of the Global IT Operations team for Laureate Education with overall responsibilities for IT Operations. The Director will provide discipline and focus across the IT organization in executing Technology initiatives that improve overall service quality and cost effectiveness in a constantly changing and competitive marketplace.

This position is responsible for the daily operation of all IT Systems and Datacenter Operations across 15+ locations, 150+ Applications and 2000+ Servers. He or She will work closely with IT management, applications teams, support teams, and business representatives to ensure achievement of application SLA's.

The Director will work in conjunction with the IT Operations leaders to deliver complete IT Operations Management.

This individual has a key role in leading organizational efficiencies in control and stability while maintaining a flexible and agile environment and will participate in key budgeting processes and decisions including the successful integration of acquisitions.


ESSENTIAL DUTIES AND RESPONSIBILITIES:
Maintains 24x7 Operations/Application SLA's for uptime and performance.

Manages the IT Operations Team including: Platform Services (Windows, Linux/Unix), Database Management, Enterprise Applications Support, Cloud Operations, and Authentication & Collaboration Services.

Defines and drives the implementation of a formal IT framework to improve support, problem resolution, change and release management, capacity planning, and security.

Leads and participates in the design, development, implementation, and support of infrastructure solutions both on-Premise and in the Cloud

Responsible for the monitoring, troubleshooting and performance of all Laureate-hosted systems.

Maintains a broad knowledge of state-of-the-art equipment and systems and stays abreast of current trends in technology.

Coaches and mentors team members to help them fulfill their goals, providing regular feedback.

Provide a work environment focused on teamwork and unity while empowering the staff to focus on their individual goals and objectives.

Maintains a secure environment by ensuring all systems are patched on a regular cadence.

Delivers appropriate IT Capital and Operational Project documentation and monthly resource allocations to Finance and provides general assistance with internal and external audit requirements.

Manages annual budgets for the organization and performs periodic cost and productivity analyses.

Support and adhere to SOX controls and compliance activities.
Minimum 10 years progressive IT experience in a highly competitive, large corporate organization managing 1mil+ dollar budgets with solid knowledge of Systems Operations and Data Center support.
Experience in a multi-national service oriented environment is a plus.
Minimum 5 years in IT Operations or related 24x7 support with a team of 8+.
Application support knowledge for commercial and in-house developed CRM, ERP, SIS and Web Portals.
Experienced and trained in formal IT Framework Procedure implementation such as ITIL and Agile.
Broad and deep knowledge of Infrastructure technologies, including storage systems, multiple server and operating systems platforms, backup technologies, endpoint management strategies, networking elements and protocols, monitoring platforms, database engines and application servers.
Experience with Disaster Recovery concepts, strategies and implementation
Knowledge of data center infrastructure elements, including HVAC, UPS, ATS, static switches and Generators.
Strong Execution Skills. Drives flawless execution of projects as well as contributing to continuous improvements of critical projects and programs. The ability to understand complex needs to ensure IT plans are delivered as promised.
Service orientation: A passion for maintaining the highest standards of quality, and a service oriented attitude.
Leadership Skills: A self-starter who can excel in a team environment of an aggressively growing and dynamic enterprise. A nonpolitical team player who can build credibility with the leadership team and with all the IT personnel staff within the division and headquarters. It is essential that this individual can personally solve problems, coach others, step up and take decisive action to rectify any divergences and can work in a matrix environment.
Security aware: Understand the security implications of the decisions and balance security and risk according to business needs and target.
Mentor and Training: A passion for sharing knowledge with others in pursuit of institutionalizing best practices within an enterprise. Supports those interested in knowing more about the profession.
Business Acumen: Good financial and budgeting skills, and understand ROI. Will have experience aligning technology expenditures with business objectives.
Ability to conceive, architect, propose, lead, and drive the deployment and implementation of infrastructure solutions.
Ability to work flexible schedules and nights when required.
Ability to Remain Focused when many different stakeholders have a pressing need but a defined course of action has been set and the ability to drive a project and clarify its value is a priority.
Excellent Oral and Written Communications Skills and the ability to present a complex topic to a non-technical audience. A clear vision of work required within the domain and the ability to quickly and concisely detail vision and requirements.
EDUCATION and/or EXPERIENCE:
BA or BS degree in Information Systems, Computer Science or Business Operations
MBA or MIS degree a plus
Postule Ahora