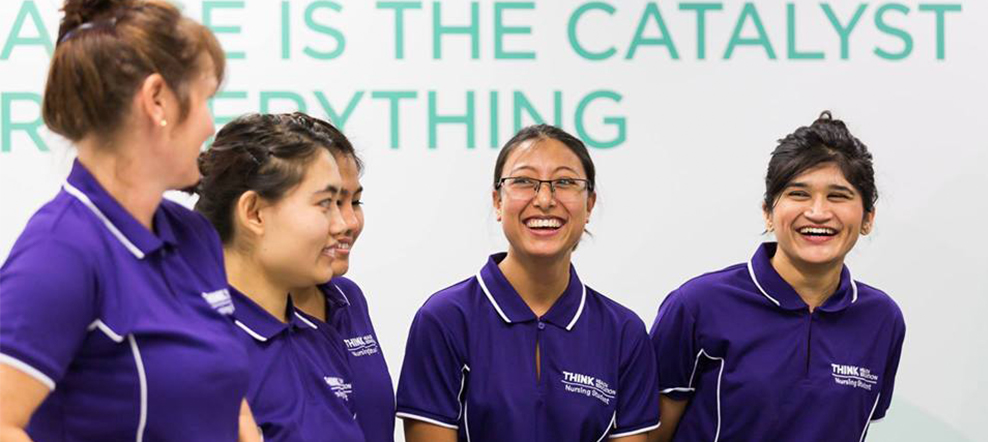 En Laureate lo desconocido no es una barrera, es cambio, es un comienzo, un desafío. Todos los días pensamos formas de innovar dentro de la educación, para desafiar las expectativas, reinventar carreras y así crecer más allá.
Acerca de Think Education
Fundada en 2012, Torrens University Australia es la primera nueva universidad en Australia en 20 años. La institución cuenta con más de 11,500 estudiantes inscritos en los campus de Sídney, Melbourne, Brisbane, Adelaida, China y en línea. La universidad utiliza un modelo de aprendizaje híbrido que ofrece a muchos estudiantes la flexibilidad de estudiar en línea desde cualquier parte del mundo, así como la experiencia tradicional en campus. Todos los programas en línea y presenciales en campus están cuidadosamente diseñados para brindar a los estudiantes las mejores oportunidades en una amplia gama de disciplinas, incluidas diseño, tecnología creativa, negocios, salud, educación y hospitalidad. Además, ofrece cursos en los niveles de estudios vocacionales, pregrado y posgrado.
Torrens University brinda una perspectiva innovadora, enfocada en la industria y global a la educación superior, y se compromete a facilitar un aprendizaje que ayude a los estudiantes a encontrar una carrera que los apasione. Los cursos están diseñados para equipar a los graduados con un conjunto de habilidades globales que los harán valiosos para cualquier empleador.
Desde 2012, Torrens University ha integrado tres instituciones privadas establecidas a su red. Blue Mountains International Hotel Management School (BMIHMS), Media Design School (MDS) en Nueva Zelanda, y Billy Blue College of Design son ahora orgullosamente parte de Torrens University.
Acreditada por la Tertiary Education Quality and Standards Agency (TEQSA) (Agencia de Calidad y Estándares de Educación Terciaria) en 2012, Torrens University comenzó sus operaciones en 2014.
Think Education Group Empleos en Sydney Central Business District a Laureate Education, Inc.