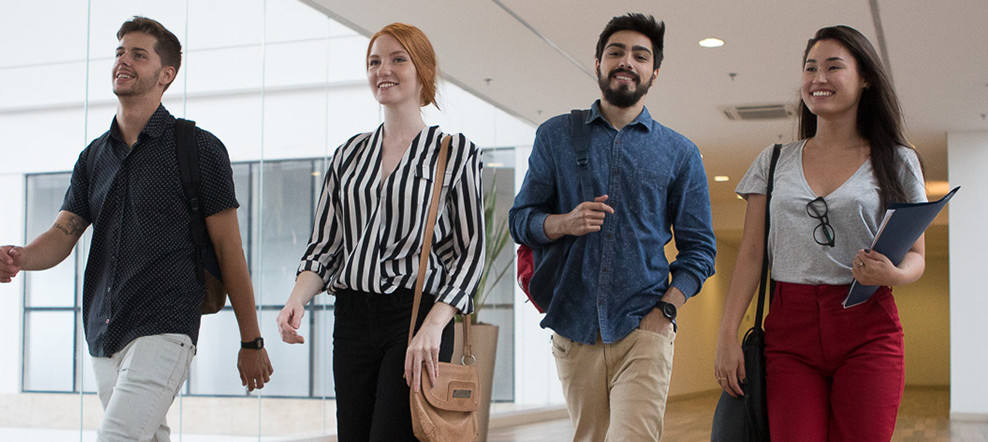 Lo desconocido no es una barrera, es cambio es un comienzo. Es un desafío, eso es lo que buscamos en Laureate. Todos los días pensamos en como innovar la educación. Para desafiar las expectativas. Para reinventar carreras. Crecer mucho más allá.
Acerca de University of Applied Sciences Europe GmbH
La Universidad de Ciencias Aplicadas de Europa en Iserlohn, Berlín y Hamburgo educa a los diseñadores del mañana y a aquellos que toman las decisiones en Negocios, Medios de Comunicación, Arte y Diseño. Se creó en 2017 después de la fusión de BTK Universidad de Arte y Diseño y BiTS University of Business Leadership. La Universidad de Ciencias Aplicadas de Europa forma parte de la red universitaria más grande Laureate International Universities y abre oportunidades de carrera ilimitadas a sus estudiantes mediante la concesión de un título con una reputación internacional, rompiendo el modelo académico tradicional y ofreciendo un grado práctico que apoya a los estudiantes individualmente. La sinergia de la creatividad, el pensamiento digital emprendedor y la internacionalidad enriquecen mutuamente las facultades y conducen a nuevas perspectivas en la docencia y la investigación, satisfaciendo las necesidades del mercado de trabajo en la era 4.0.
Jobs
Por el momento no hay posiciones disponibles para la búsqueda solicitada. Por favor busca arriba para explorar otras oportunidades o regístrate para recibir alertas.