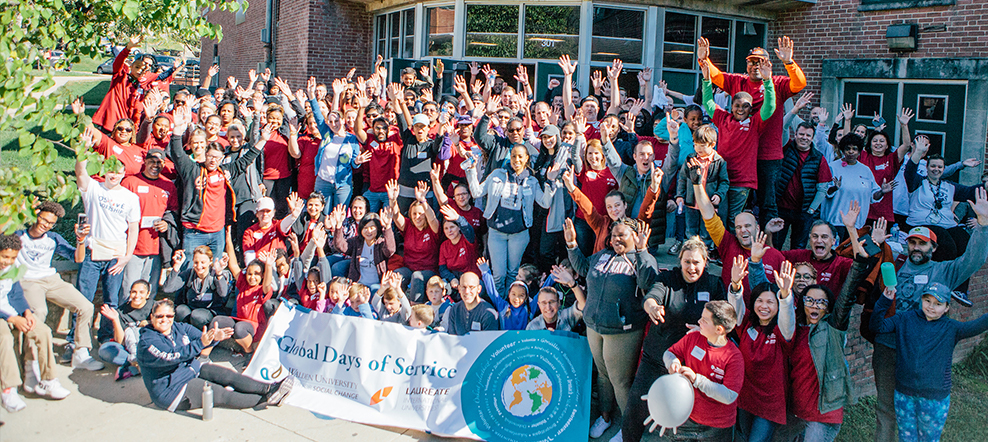 En Laureate, nuestros empleados aprenden tanto como nuestros estudiantes. Todos los días, descubrimos nuevas cosas sobre nosotros mismos y el mundo. Después de todo, estamos cambiando la educación. Si tienes ganas de innovar, te gusta explorar y quieres exponer tus ideas, únete a Laureate.
About University of Petroleum and Energy Studies (UPES)
Con más de 6,200 estudiantes, la Universidad de Petróleo y Estudios de Energía (UPES) se ha convertido en la institución líder en energía, infraestructura, transporte y programas de tecnología de la información. De hecho, es la única institución india que ofrece estos programas integrales. Estos son solo algunos de nuestros 77 innovadores programas de licenciatura y posgrado, que incluyen negocios, derecho, ingeniería y diseño.
Cuando se una a nuestra facultad o personal, ayudará a nuestros estudiantes a convertirse en profesionales listos para la industria. Se sumergirá en un ambiente estimulante y orientado a la investigación donde la innovación, la excelencia, la formación de equipos y el respeto se exhiben todos los días. Actualmente, UPES se ha embarcado en un proyecto especial de la facultad llamado "ABHIGYAT", que significa "iluminado". Este programa ha brindado a nuestra facultad la oportunidad de aprender al correlacionar la teoría con la aplicación práctica en un entorno comercial. Como parte de la red Laureate International Universities, también tendrá los recursos que necesita para desarrollar su carrera profesional y dar forma al futuro de la educación en todo el mundo. UPES es donde puede marcar la diferencia.
Buscar nuestros Oportunidades de empleos en Laureate Education, Inc.